MORNING BRIEF: Trump set to undo Obama's action against global warming
Moving forward with a campaign pledge to unravel former President Obama's sweeping plan to curb global warming, President Trump on Tuesday is set to sign an executive order that will suspend, rescind or flag for review more than a half-dozen measures in an effort to boost domestic energy production in the form of fossil fuels.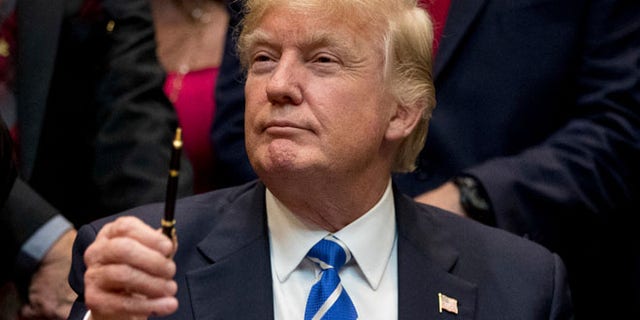 Trump accused his predecessor of waging a "war on coal" and boasted in a speech to Congress that he has made "a historic effort to massively reduce job-crushing regulations," including some that threaten "the future and livelihoods of our great coal miners."
COULTER: REPUBLICANS NEED TO ENFORCE THE TRUMP AGENDA 
NO 'SNEAKING AROUND'
The chairman of the House intelligence committee told Fox News' "The O'Reilly Factor" Monday that "there was no sneaking around" when he met with the secret source behind his claim that President Trump's associates were caught up in "incidental" surveillance. "We go to the executive branch at least once or twice a week," Rep. Devin Nunes, R-Calif. (WATCH CATHERINE HERRIDGE'S COVERAGE AT 10 AM ET LIVE ON FOX NEWS CHANNEL) 
'THE O'REILLY FACTOR' NUNES ENTERS THE 'NO SPIN ZONE'
CRITICS QUESTION WHETHER NUNES CAN CONDUCT BIPARTISAN PROBE
LOSING HIS COOL
Sen. Chuck Schumer, D-N.Y., caused a scene at a Manhattan restaurant when he began yelling at a wealthy and well-connected Donald Trump supporter that the POTUS is "a liar," The New York Post reported. Schumer, the top Senate Democrat, lost his cool on Sunday night at Upper East Side restaurant Sette Mezzo, according to witnesses.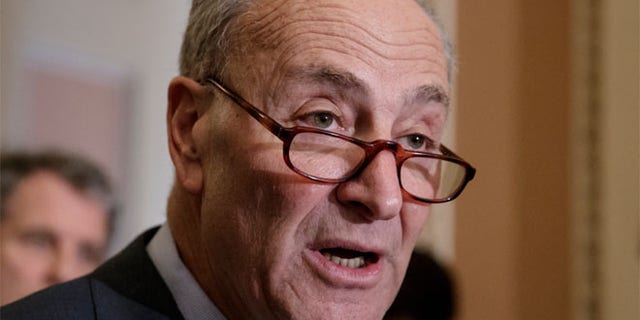 'TUCKER CARLSON' TUCKER TO DEM: SHO ME EVIDENCE OF TRUMP-RUSSIA COLLUSION
MARYLAND RAPE CASE
The father of an 18-year-old Rockville High School student charged with the rape of a fellow classmate has been arrested for being in the country illegally, according to U.S. Immigration and Customs Enforcement (ICE). ICE spokesperson Sarah Rodriguez said 43-year-old Adolfo Sanchez-Reyes was arrested last Friday "after a review of his immigration history revealed he was unlawfully present in the United States" from Guatemala. (WATCH DOUG MCKELWAY'S COVERAGE AT 9 AM ET ON FOX NEWS CHANNEL) 
COMING UP ON FNC
1 PM ET: WH press briefing with Sean Spicer
5 PM ET: Hillary Clinton addresses the Professional Businesswomen of CA Conference. San Francisco. Watch live on FoxNews.com  
COMING UP ON FOX BUSINESS
7 AM 'MORNINGS WITH MARIA' INTERIOR SECRETARY RYAN ZINKE TO BE INTERVIEWED BY MARIA BARTIROMO 
8: 30 AM ROB MANFRED, MLB COMMISSIONER, ON 'MORNINGS WITH MARIA'