Morning brief: Trump may sign revised travel ban order
TRUMP TO POSSIBLY SIGN REVISED TRAVEL BAN ORDER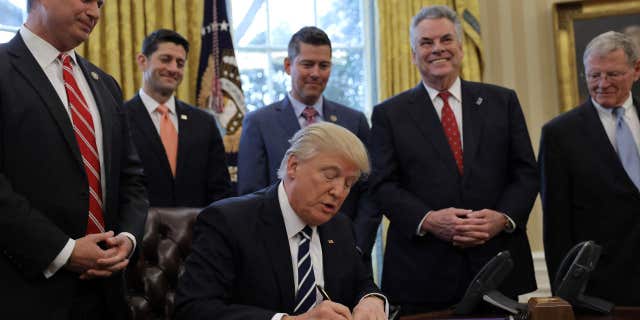 A White House official told the Associated Press that President Trump will sign a revised executive order temporarily banning the entry of people from several Middle Eastern and African countries and halting the nation's refugee program Monday. This will come after the administration has repeatedly pushed back the signing to make sure the necessary agencies are prepared to implement the order.
TRUMP WIRETAP CLAIM FLUMMOXES LAW ENFORCMENT OFFICIALS; COMEY REPORTEDLY ASKS DOJ TO REJECT TRUMP CLAIM
President Trump's shocking allegation that former President Obama ordered wiretaps of his phones and Trump Tower during the election has sent shockwaves through Washington. Sources told Fox News on Sunday that law enforcement officials were thrown off-guard by the allegation. The sources also said officials had no idea what Trump was talking about. Meanwhile, FBI Director James Comey asked the Justice Department to reject Trump's allegation, according to a published report.
VIDEO: SEN. COTTON ON SENATE'S RUSSIA INVESTIGATION, WIRETAPPING CLAIMS
VIDEO: WHITEWATER INVESTIGATOR TALKS RUSSIA, WIRETAPPING CLAIMS
CONWAY CHALLENGES COMEY ON TRUMP WIRETAP CLAIM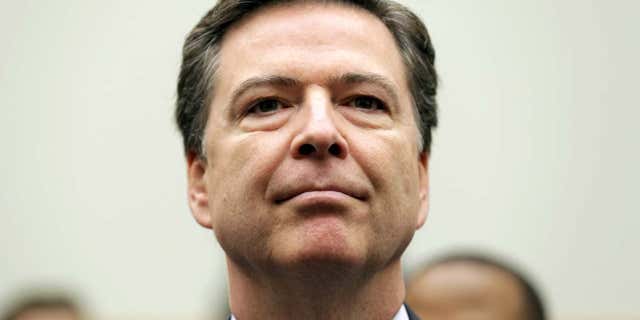 Counselor to the President Kellyanne Conway said in an interview on "Justice with Judge Jeanine" Sunday that Comey should reveal any information he might have about President Trump's wiretapping allegation. "If Mr. Comey has something he'd like to say I'm sure we're all willing to hear it," Conway told Fox News' Jeanine Pirro. "… We know he's not shy." (WATCH THE FULL INTERVIEW HERE)
ICYMI: WATCH COREY LEWANDOWSKI DISCUSS THE TRUMP WIRETAP ALLEGATION
FOX NEWS OPINION: AN ANGRY DOCTOR'S PLEA TO FIX THE OBAMACARE MESS
As a physician, I am fed up and angry. ... I have seen my patients go without medicines, miss important preventative care milestones and struggle to find access to high quality care. I am tired of watching and waiting for the Washington elite to do their jobs.
'WATTERS WORLD': WATTERS CONFRONTS CRITIC OF STANDING OVATION FOR NAVY SEAL'S WIDOW
GREG GUTFELD: TRUMP HAD HIS 'MOST PRESIDENTIAL WEEK YET'
NORTH KOREA FIRES FOUR BANNED BALLISTIC MISSILES, SOUTH KOREA SAYS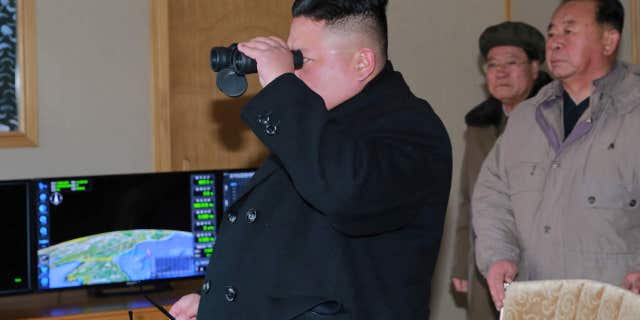 North Korea fired four banned ballistic missiles that flew 620 miles into the ocean off its eastern coast, South Korean officials said Monday, in an apparent reaction to huge military drills by Washington and Seoul that Pyongyang insists are an invasion rehearsal. It's unclear what type of missiles were fired, but it comes as leader Kim Jong Un pushes for a nuclear and missile program that can deter what he calls U.S. and South Korean hostility toward the North.
COMING UP ON FNC
7:00 a.m. ET: White House senior adviser Kellyanne Conway will join "Fox & Friends."
9:10 a.m. ET: Rep. Trey Gowdy, R-S.C., will join "America's Newsroom."
9:30 a.m. ET: The Supreme Court will issue orders on the following cases: Masterpiece Cakeshop, LTD vs. CO Civil Rights Commission, Salazar-Limon vs. City of Houston and Baston vs. US.
10:10 a.m. ET: Rep. Peter King, R-N.Y., will join "America's Newsroom."
2:00 p.m. ET: The State Department will hold the first press briefing of the new administration.