Morning brief: Trump makes pivotal trip to Israel
TRUMP MAKES PIVOTAL TRIP TO ISRAEL
President Trump landed in Israel Monday set to embark on an important meeting with Israeli Prime Minister Benjamin Netanyahu. Trump is expected to lay the groundwork of a possible peace deal between the Israelis and Palestinians as well as visit several Jewish historic sites during the trip. In the back drop, one Israeli minister Yuval Steinitz expressed concerns over Trump's billion-dollar arms deal with Saudi Arabia. He called the deal "something that should trouble us."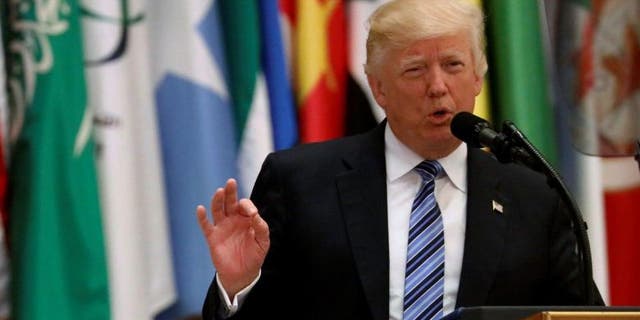 TRUMP HEADS TO WARY ISRAEL IN SEARCH OF THE 'ULTIMATE DEAL'
ISRAELI MINISTER EXPRESSES CONCERNS OVER US-SAUDI ARABIA ARMS DEAL
BUDGET BATTLE LOOMS
Ahead of the Trump administration's release of the 2018 budget plan, top Capitol Hill Republicans have already expressed some trepidation. The blueprint is certain to include a wave of cuts to benefit programs such as Medicaid, food stamps, federal employee pensions and farm subsidies. The new cuts have already been unpopular. Rep. Mike Conaway, R-Texas, called the proposal "wrongheaded." The plan is expected to be officially released Tuesday.
VIDEO: MULVANEY DEFENDS SPENDING BILL
TOP GENERAL: SLASHING STATE DEPARTMENT MAKES US LESS SAFE
TV SHOW'S SCENE DRAWS OUTRAGE
In the season finale of Showtime's hit series "Billions" (SPOILER ALERT), Damian Lewis' character Bobby Axelrod is arrested at the Ground Zero Memorial in New York City. That scene is causing outrage among families of victims from the 9/11 terror attacks. Some families have said the burial ground should not be used as a Hollywood backdrop. Another woman called the scene a "disgusting disgrace."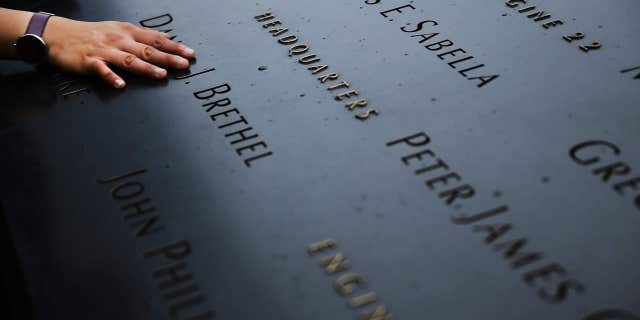 LAMENTING OVER 'LOCKER ROOM TALK'
Ousted "Today" host Billy Bush spoke to The Hollywood Reporter about his firing from NBC and the leaked tape of his conversation with President Trump in 2004. Bush said he wished he had changed the topic of the conversation and added that what the two were talking about did not amount to so-called "locker room talk." Bush said: "I'm in a lot of locker rooms, I am an athlete, and no, that is not the type of conversation that goes on or that I've participated in." The tape was released during Trump's presidential campaign.
FLASHBACK VIDEO: CAN BILLY BUSH MAKE A COMEBACK?
NORTH KOREA SURE IT CAN HIT US BASES, JAPAN
North Korea said Monday that it is ready to mass produce a new medium-range missile that has the capability of reaching Japan and major U.S. military bases after its latest launch it claimed confirmed the rocket's combat readiness. North Korean Dictator Kim Jong Un ordered and watched the launch, according to state media. The report said the test verified technical aspects of the weapon system and examined its "adaptability under various battle conditions" before it is deployed to military units.
KEANE: IS CHINDA REALLY HELPING THE NORTH KOREA PROBLEM?
NORTH KOREA LAUNCHES ANOTHER MID-RANGE BALLISTIC MISSILE, OFFICIALS SAY
COMING UP ON FNC
5:00 a.m. ET: President Trump arrives in Tel Aviv for the second leg of his foreign tour.
8:25 a.m. ET: Trump is expected to visit the Western Wall in Jerusalem.
12:25 p.m. ET: Trump and Prime Minister Benjamin Netanyahu to deliver remarks in Jerusalem.
COMING UP ON FBN
8:00 a.m. ET: Walid Phares will appear on "Mornings with Maria."
8:30 a.m. ET: Randy Garutti, Shake Shack CEO, will appear on "Mornings with Maria."
12:00 p.m. ET: David Stockman, former Reagan budget director, will appear on "Cavuto: Coast to Coast."
3:00 p.m. ET: Ehud Barak, former Israeli prime minister, will appear on the "Closing Bell."
FBN COVERAGE
REPORT: FORD REPLACES CEO IN PUSH TO TRANSFORM BUSINESS
Ford is replacing its CEO amid questions about its current performance and future strategy. FOXBusiness.com will have all the details and auto industry reaction.