MORNING BRIEF: Tillerson says China threatens North Korea with sanctions
NEWYou can now listen to Fox News articles!
China has threatened Pyongyang with sanctions if the rogue government continues to disregard calls to stop conducting nuclear tests, which are seen as a provocation to its regional neighbors and the U.S, U.S. Secretary of State Rex Tillerson said.
Tillerson, in an interview with Fox News on Thursday, said that China's commitment to implement sanctions on their own accord and that North Korea is aware.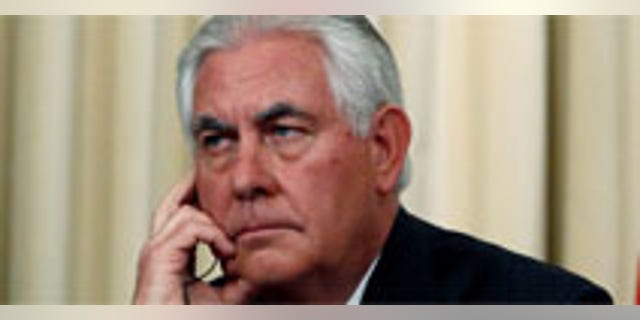 "We know that China is in communications with the regime in Pyongyang," Tillerson said. "They confirmed to us that they had requested the regime conduct no further nuclear test."
KRAUTHAMMER: TRUMP ADMINISTRATION HAPPY WITH FREEZE ON NK NUKES
(COMING UP: TILLERSON CHAIRS A SPECIAL UN SECURITY COUNCIL MEETING ON NON-PROLIFERATION OF NORTH KOREA LIVE AT 10 AM ET. WATCH LIVE ON FOXNEWS.COM)
'TUCKER CARLSON TONIGHT'
Conservative commentator Ann Coulter joined Tucker Carlson tonight to react to her canceled speech at the University of California-Berkeley.
Coulter confirmed that she was forced to cancel the scheduled Thursday speech on illegal immigration amid threats of violent protests. "They were hoping I would cancel," she said.
FOX NEWS OPINION
The Berkeley Effect: Christian pastor excluded from prayer breakfast
ANOTHER EXECUTION IN ARKANSAS
Arkansas has put to death its fourth inmate in eight days, in what is now the most aggressive execution schedule since the death penalty was reinstated in 1976.
Kenneth Williams, 38, received a lethal injection Thursday night at the Cummins Unit prison at Varner for the death of a former deputy warden killed after Williams escaped from prison in 1999; the convicted killer was only three weeks into a life sentence for the death of college cheerleader when he escaped.
REGION IN CHINA BARS ISLAMIC NAMES
Authorities in western China are prohibiting parents from naming their children Islamic names in the latest effort to dilute the influence of religion on life in the ethnic Uighur minority heartland.
"Muhammad," ''Jihad" and "Islam" are among at least 29 names now banned in the heavily Muslim region, according to a list distributed by overseas Uighur activists.
COMING UP ON FOX NEWS CHANNEL
10 AM ET: Democratic leaders hold press conference on Trump's first 100 days, called "President Trump's First 100 Days: A Budget of Broken Promises" Watch live on FoxNews.com
1:30 PM ET: President Trump will make remarks at the National Rifle Association's annual convention in Atlanta. Watch live on FoxNews.com and Fox News Channel
COMING UP ON FOX BUSINESS
"Mornings with Maria": 8:00 AM ET: Gary Cohn, Director Of White House National Economic Council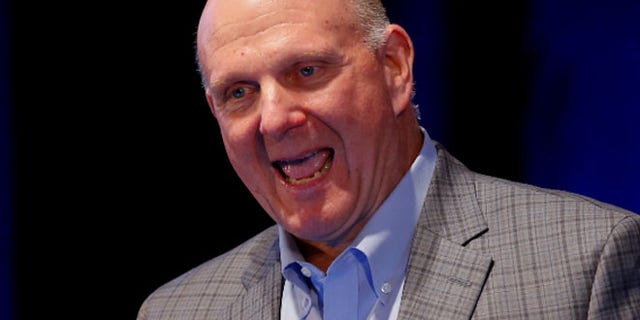 8:30 AM ET: Ginni Rometty, IBM CEO
9:45 AM ET: Chieh Huang, Boxed CEO, appears on on "Varney & Company"
8 PM ET: Steve Ballmer, the former CEO of Microsoft, appears on "Wall Street Week"