MORNING BRIEF: Senate Republicans set to go nuclear for Gorsuch
HIGH NOON
A Senate showdown is set for Thursday morning as Republicans prepare to go nuclear in their push to confirm President Trump's pick for the Supreme Court as Democrats escalate their attacks on his selection. Democrats have portrayed Judge Neil Gorsuch as an ally of the powerful and an enemy of the weak ahead of Thursday's key votes. Republicans are accusing Democrats of trying to block Gorsuch out of frustration over Trump's election victory. (WATCH FOX NEWS CHANNEL AND FOXNEWS.COM FOR FULL COVERAGE)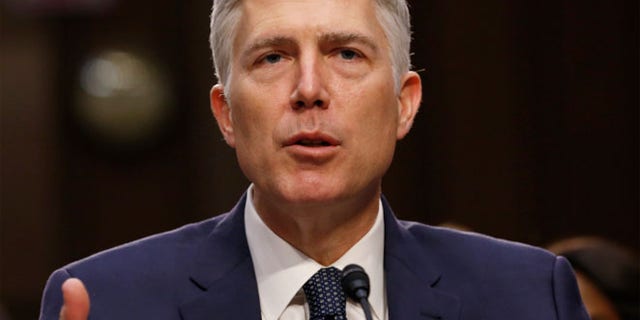 COMING UP: Senate meets to vote on cloture in Gorsuch showdown at 11 AM ET. Watch live on Fox News Channel and FoxNews.com
'GOOD PROGRESS'
Vice President Pence told Fox News' "The First 100 Days" Wednesday that House Republicans are making "good progress" in their revived effort to repeal and replace ObamaCare.
"Clearly, a few weeks back, Congress wasn't quite ready to take the first step to begin the end of ObamaCare," Pence told host Martha MacCallum. "But conversations have continued since then. I think we've made good progress, and I've seen good faith on all sides."
TRUMP CHANGES VIEW ON SYRIA
President Trump on Wednesday said the horror of seeing "innocent children, innocent babies" gasping for air after a chemical weapons attack in Syria made him change his attitude "toward Syria and Assad."Trump was did not specify if he would change his approach, but he said the chemical attack "crossed a lot of lines for me." A few days ago, the White House said it would be silly to keep attempting to oust President Assad.
GET OUT OF JAIL CARD
A California woman accused of killing the father of her two children is expected to be released from jail after posting an unprecedented $35 million bail raised by wealthy friends, family and business associates with ties to China. Tiffany Li pleaded not guilty to murder and directing her boyfriend and another man to kill Keith Green and dispose of his body. Prosecutors say she feared losing custody of her children.
FOX NEWS OPINION
Andrew Tisch, the co-chairman of Loews Corporation, writes that in 2010, there were 11.4 million Americans over the age of 80, and by 2050, there will be over 32 million. That growth is a testament to the power of modern medicine and a cause for celebration, except for one problem: One in two people who reach their 80s will get Alzheimer's, and the American health care system isn't even remotely equipped to deal with the coming surge.
COMING UP ON FOX NEWS CHANNEL
8:55 AM ET: President Trump participates in the Wounded Warrior Project Soldier Ride. Watch live on Fox News Channel and FoxNews.com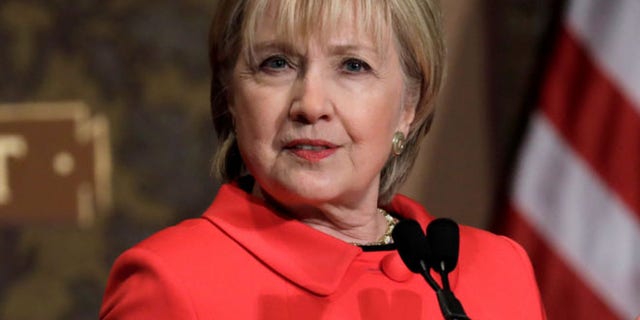 4:50 PM ET: Hillary Clinton takes part in Tina Brown's 8th Annual Women in the World New York Summit
COMING UP ON FOX BUSINESS 
7:30 AM ET: Tim Wentworth, CEO of Express Scripts, on "Mornings With Maria"
7:50 AM ET: Martha Stewart on "Mornings With Maria"