MORNING BRIEF: Full Senate heads to rare classified meeting at White House on North Korea
All 100 senators were invited to attend a classified meeting today at the White House to talk about the rising threat of North Korea. The meeting was set to take place at a secured room at the Capitol, but President Trump asked to move the meeting to the White House.
Salon reported that the meeting will occur in the Eisenhower Executive Office Building auditorium. It will reportedly be made into a "sensitive compartmented information facility"—which means top secret information can be shared. The briefing will take place at 3 PM ET. (WATCH FOX NEWS CHANNEL FOR FULL COVERAGE OF THE MEETING)
BORDER WALL RETALIATION?
A top Mexican official on Tuesday said that Mexico may consider charging a fee for Americans entering the country in what could be seen as a retaliation to President Trump's call for a border wall.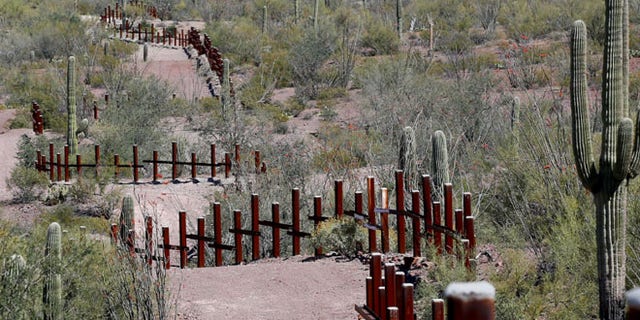 Foreign Secretary Luis Videgaray, in a meeting with Mexico's top legislators, called Trump's plan an "unfriendly, hostile" act, and called on his colleagues to consider the entry fee.
'TUCKER CARLSON TONIGHT' HOST TAKES ON GOP LAWMAKER WHO IS OPPOSED TO TRUMP'S WALL
COMING UP: FOX NEWS POLL RESULTS TO BE RELEASED AT 6 PM ET ON TRUMP'S FIRST 100 DAYS. WATCH FOX NEWS CHANNEL AND FOXNEWS.COM FOR LATEST
CONWAY ON FIRST 100 DAYS
Counselor to the President Kellyanne Conway told Fox News' "Hannity" Tuesday that President Trump had put together "a great record of accomplishments' in the first 100 days of his administration and vowed more changes would be coming at a "breakneck pace."
Conway told Sean Hannity that voters are judging Trump "based on what they see, and they see ... constant action, they see constant moves toward progress and keeping those campaign promises and doing the right thing. (WATCH FULL INTERVIEW)
'HANNITY' LAURA INGRAHAM SAYS TRUMP'S AGENDA SHOULD BE SUPPORTED BY REPUBLICANS
JANET NAPOLITANO UNDER FIRE
Former Homeland Security chief's office at the University of California hid a stash of $175 million in secret funds while its leaders requested more money from the state, an audit released on Tuesday said. She challenged the audit.
FOX BUSINESS
An investment team led by former New York Yankees star Derek Jeter and former Florida Governor Jeb Bush have been declared the "preferred bidder" to purchase the Miami Marlins baseball team, FOX Business has learned.
'TUCKER CARLSON TONIGHT' HOST SAYS OBAMA TAKING $400K FROM WALL STREET IS INDEFENSIBLE
FOX NEWS OPINION
JOHN STOSSEL writes that Trump will probably not be reelected. His biggest competition comes from "other."
COMING UP ON FOX NEWS CHANNEL
11:20 AM ET: President Trump gives remarks and signs the Antiquities Executive Order. Interior Dept.
1: 30 PM ET: Briefing with Treasury Secretary Mnuchin and National Economic Director Gary Cohn. Watch live on FoxNews.com
COMING UP ON FOX BUSINESS
8:30 AM ET: Ted Nugent, Musican And Trump supporter, will be a guest on "Mornings with Maria"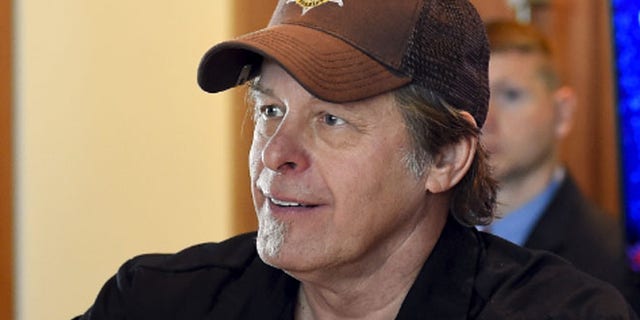 9:45 AM ET: Rep. Jim Renacci, R-Ohio, will be a guest on "Varney & Company"
10:45 AM ET: David Green, Hobby Lobby founder, will appear on Varney & Company
11:30 AM ET: David Stockman, former Reagan budget director, will be a guest on "Varney & Company"