MORNING BRIEF: Donald Trump Jr tells 'Hannity' that he met with Russian attorney during campaign
Donald Trump Jr. acknowledged in an exclusive interview with Fox News' "Hannity" Tuesday night that he "probably would have done things a little differently" when he met with a Russian attorney during his father's presidential campaign in June 2016.
"This [was] pre-Russia fever. This [was] pre-Russia mania," Trump Jr. told Fox News' Sean Hannity. "I don't think my sirens went [off] or my antenna went up at this time because it wasn't the issue that it's been made out to be over the last nine months, ten months."
Dershowitz: Did Donald Trump Jr. commit a crime or merely political sin? It depends
Jarrett: Donald Trump Jr. has broken no law
Hannity to the media: You have zero credibility left
'REASONS UNRELATED'
The Iranian cancer researcher who was detained at Boston's Logan International Airport along with his family and sent back to his home country on Tuesday was not a result of President Trump's travel ban, a spokeswoman from U.S. Customs and Border Partol said.
Stephanie Malin, the spokeswoman, said Moshen Dehnavi and his family were detained for "reasons unrelated" to Trump's executive order. She said the stop was based on information discovered during the agency's review. She did not elaborate.
TEACHER SEX SCANDAL
A 31-year-old mother and former Connecticut high school teacher was arraigned with her husband standing by her side on charges that she sexually assaulted a special education male student.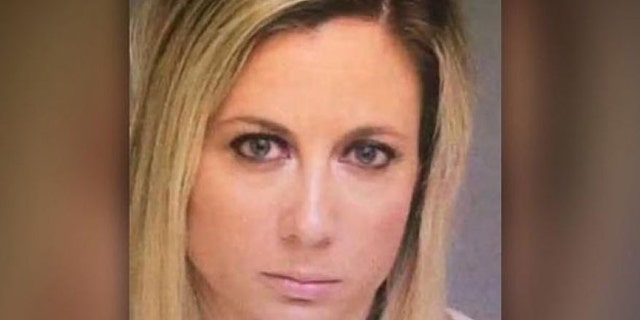 Laura Ramos, who is charged with second-degree sexual assault, admitted having sex with an 18-year-old student "a hand full of times" from December 2016 until April 2017, according to a video statement from police officials.
CROSSING THE LINE
The Chinese aircraft carrier Liaoning on Wednesday, for a brief time, entered Taiwan's defense zone and was being monitored, Reuters reported.
The carrier left Hong Kong before it entered in to the area. Taiwan said there was no reason to be alarmed. It is the fourth time the ship sailed in the vicinity. Taiwan has, in the past, scrambled fighter jets to follow the ship.
COMING UP ON FOX NEWS CHANNEL
10 AM ET: Fed Chair Janet Yellen testifies in front of the House Financial Services Committee in the reserve's semi-annual monetary report.
11 AM ET: Update briefing scheduled to discuss the latest in the crash of the Marine KC-130 from Laflore County, Mississippi. Watch live on FoxNews.com
12: 10 PM ET: Attorney Gen. Jeff Sessions addresses federal, state and local law enforcement "about sanctuary cities and efforts to combat violent crime from Nevada. Watch live on FoxNews.com.
4:10 PM ET: Vice President Pence makes remarks at Bryant's Rent-All in Kentucky. Watch live on FoxNews.com