Morning brief: Dems hope for an upset in Georgia special House election
NEWYou can now listen to Fox News articles!
DEMS POUR MILLIONS, STAR POWER IN GEORGIA HOUSE RACE
Democrats are looking for a major upset Tuesday in an attempt to win a House seat in a Georgia election that was vacated when President Trump named Tom Price his Health and Human Services Secretary. Dems have poured millions into the race and saddled Jon Ossoff when Hollywood star power. The race features 18 candidates -- 11 Republicans, five Democrats and two independents. To outright take the so-called "jungle primary," the winner must get more than 50 percent of the vote. If not, the leader would face the second-place finisher in a runoff. Ossoff is expected to get the most votes but not the majority, likely sending him and one of the Republican candidates to the June 20 runoff.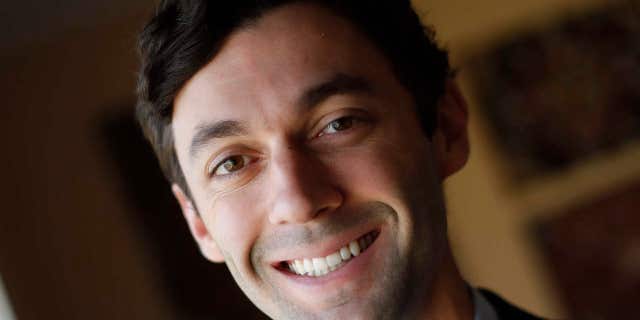 VIDEO: DEMS HOPE TO FLIP GEORGIA HOUSE SEAT IN SPECIAL ELECTION
TRUMP TAUNTS DEM CANDIDATE IN GEORGIA ELECTION
NORTH KOREA VOWS FREQUENT MISSILE TESTS
North Korea's Vice Foreign Minister Han Song Ryol told BBC Monday that the isolated nation will be "conducting more missile tests on a weekly, monthly and yearly basis." Han's comments come as tensions have escalated on the Korean Peninsula. North Korea's deputy U.N. ambassador Kim In Ryong added that the region was turning into "the world's biggest hotspot" and creating "a dangerous situation in which a thermonuclear war may break out at any moment." Meanwhile, Vice President Pence reiterated the U.S.' commitment to its Asian allies in his visit to Japan.
PENTAGON TO REVIEW NUCLEAR POSTURE AMID NORTH KOREA TENSIONS
US MISSILE SYSTEM EN ROUTE TO KOREAN PENINSULA
STEVE STEPHENS FINANCIAL TROUBLES REVEALED
The accused Cleveland Facebook killer was battling multiple evictions, bankruptcy and a gambling issue before he allegedly filmed himself killing an elderly man and posting it on the social media website on Easter Sunday. Court documents revealed Stephens went through bankruptcy court and faced eviction multiple times. He also claimed to have gambled his money away at a Cleveland casino. Police said earlier that a $50,000 reward had been offered for any information leading to his capture. He remained on the lam as of early Tuesday.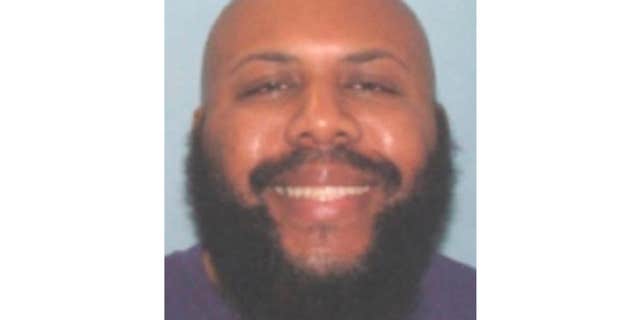 VIDEO: MANHUNT FOR FACEBOOK MURDER SUSPECT EXTENDS NATIONWIDE
VIDEO: EARLY PRISON RELEASES BLAMED FOR CRIME SPIKE IN CALIFORNIA
REP. ROBERT PITTENGER: CHINA AND THE CRUCIAL CHOICE AMERICA NEEDS TO MAKE
America has a choice. We can have prescriptive economic and trade policies with China – including tariffs, sanctions, improved export control laws, and strong CFIUS review authorities – or we can continue to allow them to advance their human rights abuses, execute massive corporate theft and cyberespionage operations, and deliver material support for North Korea.
HILLARY CLINTON CALLED OBAMA TO APOLOGIZE FOR ELECTION-NIGHT LOSS
A new book chronicling Hillary Clinton's 2016 presidential campaign revealed that she called former President Obama after suffering an election-night loss to Donald Trump. According to a Washington Post book review, Clinton said, "Mr. President, I'm sorry." The White urged Clinton to concede to Trump as the eventual president was winning key battleground states.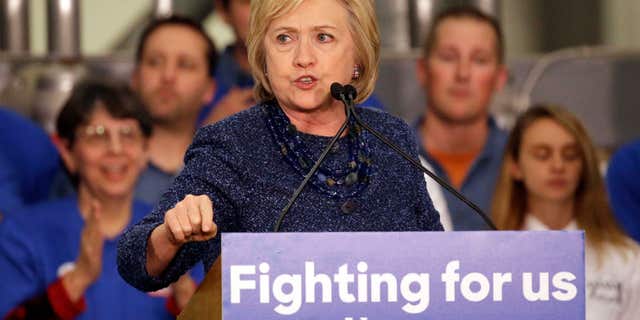 TRUMP TO ORDER INCREASED SCRUTINY OF H-1B VISA PROGRAM
COMING UP ON FNC
9:15 a.m. ET: Former House Speaker Newt Gingrich appears on "America's Newsroom."
9:20 a.m. ET: Rep. Brad Wenstrip, R-Ohio, member of the House Select Committee on Intelligence, appears on "America's Newsroom."
9:30 a.m. ET: AG Jeff Sessions and FBI Director James Comey hold a meeting with multiple agencies on drug trafficking. Watch live on Fox News and Fox News.com.
9:30 a.m. ET: Cleveland police update search for Steve Stephens. Watch live on Fox News and FoxNews.com.
9:40 a.m. ET: Rep. Adam Kinzinger, R-Ill., member of the House Foreign Affairs Committee, appears on "America's Newsroom."
11:00 a.m. ET: Homeland Secretary Chief John Kelly holds meeting at George Washington University. Watch live on Fox News and FoxNews.com.
1:00 p.m. ET: Det. Steve Loomis with the Cleveland Police Department appears on "Happening Now."
3:50 p.m. ET: President Trump signs the Buy American, Hire American executive order.
COMING UP ON FBN
12:00 p.m. ET: Steve Case, AOL co-founder, appears on "Cavuto Coast to Coast."
12:00 p.m. ET: Linda McMahon, Small Business Administrator, appears on "Cavuto Coast to Coast."
12:45 p.m. ET: Wisconsin Gov. Scott Walker appears on "Cavuto Coast to Coast."
4:00 p.m. ET: Douglas Holtz-Eakin, former CBO Director, appears on "After the Bell."
FOX BUSINESS COVERAGE
UAL TALKS TO WALL STREET FOR FIRST TIME AFTER DAU DRAGGING DRAMA
Amid a PR crisis of historical proportions, United Airlines posted results late Monday and will talk to investors for the first time on Tuesday. How much will potential litigation from Dr. Dau and others cost the airline and will it impact future travelers?
WHAT YOU NEED TO KNOW IF YOU MISSED THE TAX DEADLINE
TRUMP TAX RETURNS: WHITE HOUSE SAYS 'NOTHING HAS CHANGED'
NETFLIX EARNINGS REAX, DIGGING INTO SUBSCRIBER GROWTH
Keeping an eye on analyst/stock reaction to Netflix earnings which came out after the bell on Monday.
HOW WILL AMERICANS REALLY SPEND THEIR TAX REFUND?
SNAP ON LATEST MANUFACTURING DARLING TO HOST TRUMP
The tool maker joins the ranks of Boeing and Carrier Tuesday when it welcomes America's pro-business POTUS to its Kenosha, Wisconsin HQ. The company's stock is down 5 percent this year, but will it get a Trump bump Tues amid any news on future hiring?
TRUMP'S SNAP-ON VISIT WILL TOUT BUY AMERICAN, HIRE AMERICAN AGENDA