Morning brief: Comey set for long day on Capitol Hill
COMEY'S DAY ON THE HILL
FBI Director James Comey will testify before the House Intelligence Committee to give answers as to whether President Trump was indeed wiretapped during the 2016 presidential election. The Justice Department gave the panel requested information about Trump's claim of being wiretapped during the election. Rep. Devin Nunes, R-Calif., told "Fox News Sunday" that he still has no evidence that Trump Tower was wiretapped by the Obama administration. Comey is also set to testify as to whether the Trump campaign members had contact with Russia. (The hearing begins at 10 a.m. ET)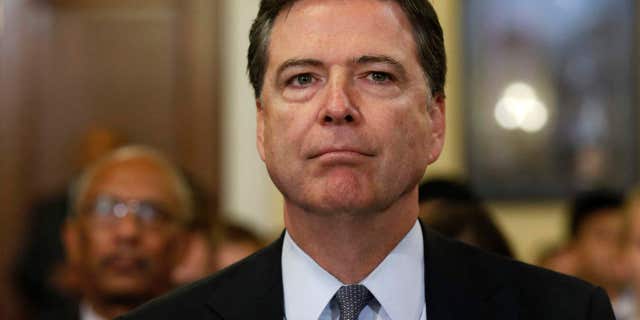 WHAT YOU NEED TO KNOW: COMEY SET TO TESTIFY BEFORE HOUSE INTEL PANEL
WATCH: COMEY HAS A LOT OF EXPLAINING TO DO
GORSUCH UNDER THE MICROSCOPE
Judge Neil Gorsuch, President Trump's pick to replace the late Justice Antonin Scalia on the Supreme Court, faces a high-stakes Senate confirmation hearing. Gorsuch has been put through the ringer preparing for the hearing as Republicans prepare to welcome him, while Democrats look for a line of attack. Gorsuch has met with more than 70 members of the Senate and has carefully reviewed his own judicial record before he faces the music. (The hearing begins at 11 a.m. ET)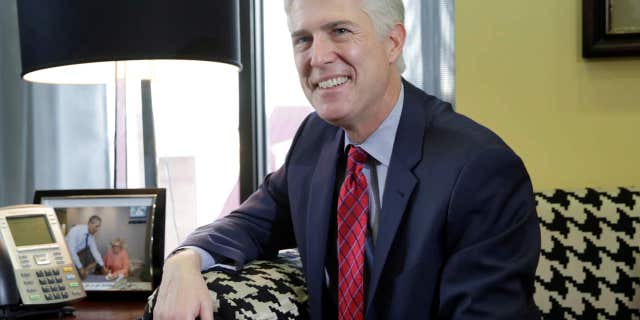 DEM SENATORS ON NOTICE: BACK GORSUCH AND FACE PRIMARY
DEMS STRUGGLE TO STIR UP ENERGETIC OPPOSITION TO GORSUCH
TAKE A LOOK THROUGH NEIL GORSUCH'S JUDICIAL RECORD
SPEAKER RYAN: OBAMACARE NEEDS 'FINE TUNING'
House Speaker Paul Ryan, R-Wis., told "Fox News Sunday" that Republicans' ObamaCare replacement bill remains set for a final vote this week, but still acknowledged that members are still "fine tuning the bill." Ryan insisted that the bill would likely be brought forward Thursday. He added that he feels "very good" about getting the 218 votes needed to send the bill to the Senate. (Watch Ryan's full interview with Fox News' Chris Wallace here)
TOP HILL REPUBLICANS, BANNON MEET ON OBAMACARE REPLACEMENT, SOURCES SAY
FOX NEWS OPINION: NEIL GORSUCH AND THE SENATE'S CONVOLUTED SUPREME COURT CONFIRMATION DANCE
One hopes that the hearings will be civil. But if they are not, and all indications suggest that Democrats have no intention of making them so, it is worth remembering that Judge Gorsuch is also a husband, father, and son. The senators must do their due diligence, but as anyone with a toddler knows (I've got two), the tone matters.
F.H. BUCKLEY: JUDGE NEIL GORSUCH HEADS TO THE HILL: WHAT CAN (AND SHOULD) WE REALLY EXPECT?
DR. DAVID JEREMIAH: SHOW DOWN OVER GORSUCH: EVANGELICALS, DON'T GET DISTRACTED, IT'S STILL ALL ABOUT THE SUPREME COURT
IS YOUR BRACKET BUSTED?
March Madness has lived up to its name. The weekend brought a slew of upsets in the NCAA men's college basketball tournament, including the defending national champion Villanova Wildcats losing in the second round to the Wisconsin Badgers. Meanwhile, the No. 2-seeded Duke Blue Devils lost to the No. 7 seed South Carolina Gamecocks. Click here to see who else is in the Sweet 16.
PROTESTERS FLY CONFEDERATE FLAG NEAR SOUTH CAROLINA ARENA WHERE NCAA TOURNEY GAMES ARE BEING HELD
COMING UP ON FNC
9:05 a.m. ET – Supreme Court adviser to President Trump joins "America's Newsroom."
9:10 a.m. ET- Rep. Trey Gowdy, R-S.C., of the House Intel Committee, joins "America's Newsroom."
9:30 a.m. ET- The Supreme Court will start issuing orders on: Masterpiece Cakeshop, Ltd. vs. Colorado Civil Rights Commission, Sterling vs. U.S., Welch vs. Brown, Alavi Foundation vs. Kirschenbaum, Alabama Democratic Conference vs. Strange, El-Nahal vs. Yassky, and Salazar-Limon vs. City of Houston.
7:30 p.m. ET- President Trump will hold a rally in Louisville, Ky. The speech is expected to focus on health care.