More than 30 cats die in house fire; 1 child, 3 adults escape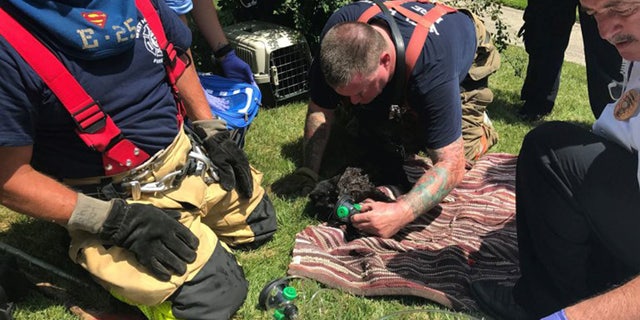 Firefighters said around 30 cats died in a Connecticut house fire Monday afternoon.
West Haven and West Shore Fire Departments said they responded to a fire to a one-story home at 95 Linden Avenue around 12:20 p.m. A total of 15 firefighters responded to the single-alarm fire.
Firefighters said three adults and one child were unharmed in the fire and made their way out the house by the time they arrived to the scene.
DEMOLITION OF PROHIBITION ERA WALL REVEALS 2-CENTURY-OLD WINE CELLAR
When they arrived, they said somewhere between 30 and 40 cats were trapped inside the home during the fire.
Four or five cats were able to be revived by firefighters on scene, while around 30 cats died. The home was deemed uninhabitable due to the damage caused by the heavy smoke and flames.
Fire investigators are on scene working to determine the cause of the fire. American Red Cross is assisting the family with temporary shelter and aid.
Story first appeared in Fox 61.