More than 130 families relocated due to gas leak at Los Angeles facility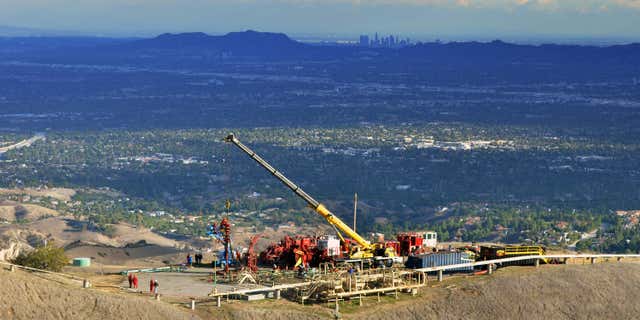 NEWYou can now listen to Fox News articles!
More than 130 Los Angeles families have been temporarily relocated as of Thursday due to a leak at massive natural gas storage facility that's causing a sickening stench.
SoCalGas officials had received 503 inquiries as of Wednesday night from residents seeking relocation, according to The Los Angeles Daily News.
Nearly 250 didn't accept the offered accommodations and have chosen to find housing on their own, according to SoCalGas spokesman Javier Mendoza. The Los Angeles Times reports those who made their own arrangements will be reimbursed up to $250 per room per night, plus taxes and fees.
More than 650 Porter Ranch residents have complained about the rotten-egg smell, nausea, headaches and dizziness since the leak was discovered in late October. City and county officials have called on the state to help control the leak.
The Los Angeles County Department of Public Health ordered SoCalGas to provide free, temporary relocation assistance at San Fernando Valley hotels. The company is also providing mileage and food reimbursements for those who have left their homes.
SoCalGas has 115 wells at the site that pump natural gas into an empty, underground oil field and is believed to be the largest natural gas storage facility in the West. It is capable of supplying all of Southern California for more than a month.
Company and public officials have said the field is not at risk of exploding and the natural gas does not pose any health problems.
The Associated Press contributed to this report.