More than 1,000 pounds of marijuana spotted inside coconuts at border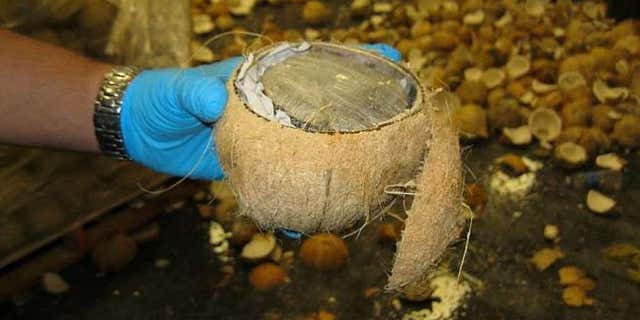 NEWYou can now listen to Fox News articles!
U.S. Customs and Border Protection says officers discovered over 1,400 pounds of marijuana hidden inside fresh coconuts at the United States-Mexico border in Texas.
A news release from the agency said officers in Pharr encountered a large semitrailer Monday hauling a commercial shipment of coconuts from Mexico. The vehicle was referred to an inspection point, where officers found 2,486 separate packages of marijuana concealed inside the coconuts.
Authorities say the 1,423 pounds of marijuana were seized and are valued at about $285,000.
An investigation is ongoing.