Montana mother livid after finding 6-month-old baby alone inside locked daycare
When Tanaya Merchen arrived last Friday evening at the Montana daycare purportedly taking care of her infant son, she says she made a shocking discovery: her 6-month-old baby had been locked inside the dark building -- alone.
Luckily, Merchen's little boy, Avery, was not hurt physically. She was outraged about the incident, but Merchen told KTVU she also felt an obligation to warn "anyone and everyone" in hopes no mother or father is in a similar position.
Merchen said she arrived at the Kids R Us daycare in Billings, Mont., on Nov. 2 at around 5:45 p.m. to pick up Avery. But when she tried the door, it was locked. The lights were off and Merchen said it appeared as if the employees had gone home for the weekend.
YELLOWSTONE GEYSER ERUPTION REVEALS DECADES OF TRASH BUILDUP
"The whole building was dark," she told KTVU. "I instantly panicked."
Eventually, Merchen called the daycare director for assistance and was able to get her son. The daycare's owner, Kim Redding, told KULR the incident stemmed from a miscommunication.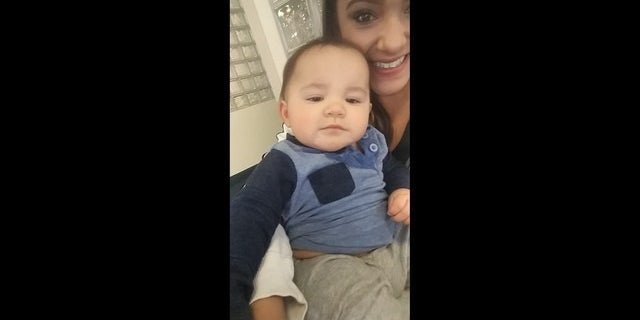 "It was a horrible mistake and we're sorry," Redding said. "We got a damage-control method, just to double check all staff to check out sign out sheets and just be careful because it was a horrible mistake. And I'm not downplaying it, it was a bad mistake."
Merchen said the director informed her a staff member went home early after falling ill, but she said she still didn't understand why no one called her to pick her baby up. Merchen relayed the incident to her boss, who wrote a Facebook post about the incident that soon went viral.
MONTANA MAN'S METH CONVICTION OVERTURNED AFTER KEY WITNESS USED DRUG BEFORE GIVING TESTIMONY
KRTV reported the daycare center has had eight complaints filed against it since 2007.
Merchen said her son has not returned to the daycare.