Mom of Murdered Pennsylvania Girl Says Police Didn't Do Enough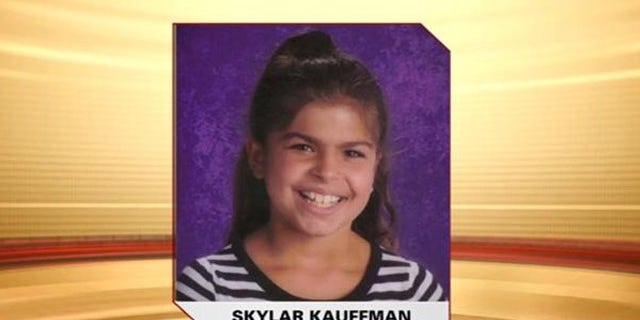 NEWYou can now listen to Fox News articles!
SOUDERTON, Pa.-- The brutal rape and killing of a 9-year-old girl might never have happened if police had taken an earlier encounter between the child and suspect more seriously, the girl's mother said Tuesday.
Heather Gebhard told reporters that police "blew me off" last month when she complained about an incident involving her daughter, Skyler Kauffman, and the man charged in her death.
James Lee Troutman confessed to killing the girl late Monday in the basement of the suburban Philadelphia apartment complex where they both lived, police said.
Troutman eventually told authorities that he strangled the girl with his hands and that her head hit the basement floor "a couple of times at least," according to the criminal complaint. Investigators said Troutman told them that "it was like whiteout" and that he "snapped."
State police issued an Amber Alert. The girl's body was discovered in a nearby trash bin, wrapped in a blood-soaked comforter, a few hours after she didn't come home for dinner after playing outside.
Kauffman was killed three weeks after an encounter with Troutman that should have drawn more attention from police, Gebhard said.
According to investigators, Skyler and a friend were near Troutman's apartment on April 18 and needed to use the bathroom. He invited them in, but they got spooked when they saw pictures of naked women on the walls, according to the complaint.
Montgomery County District Attorney Risa Vetri Ferman on Tuesday defended the decision not to charge Troutman last month.
"You have to have a crime take place in order to file charges," Ferman said. "Everyone did what they were supposed to do, and unfortunately it wasn't enough to prevent the death of this child."
Troutman did not enter a plea at his arraignment or speak, except to acknowledge the charges including murder, kidnapping and rape. He is being held without bail.
Across the street from the court office, a crowd of nearly 50 people yelled at him and screamed obscenities as he was led inside.