Mom accused of abusing 10 children hid sinister actions behind bubbly disposition, co-worker says
NEWYou can now listen to Fox News articles!
The California mom who allegedly waterboarded her 10 children and shot them with BB guns and crossbows hid her sinister tendencies behind the façade of a bubbly disposition, according to a co-worker who knew her well.
Ina Rogers, along with her husband Jonathan Allen, were arrested last week after police found their 10 children living in "horrible" conditions. Rogers faces nine counts of felony child abuse while Allen was booked on nine counts of felony torture and six counts of felony child abuse.
Both have denied the accusations.
Rogers' co-worker at a heart monitoring company, who requested to remain anonymous, told Fox News on Wednesday that everything they saw and read following the arrest was contrary to the persona she presented to others.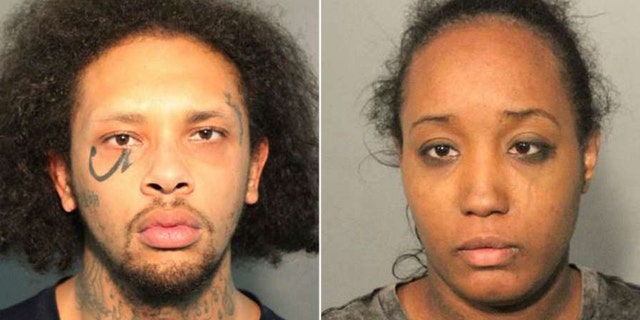 "I was literally in shock," she said. "At work, she had the most positive attitude. She was always having fun. She was always encouraging all of us to do better."
TEN CHILDREN RESCUED FROM 'HORRIBLE LIVING CONDITIONS' IN CALIFORNIA, PARENTS ARRESTED: COPS
The co-worker, who worked the same shift as Rogers, said she hasn't spoken to the mother of 10, who was an EKG technician at the company, in about a week.
"Everything just keeps unraveling," she said. "[This] all came out of nowhere."
Despite her positive disposition, Rogers talked about the abuse she allegedly endured at the hands of her mother. The co-worker said it was hard to listen to Rogers' stories because they seemed outrageous.
"[Now], I don't know if they are true or she was just projecting the abuse she was doing," the co-worker said, declining to go into further detail about what Rogers had said.
The co-worker said she knew Rogers had a large family but she never met or saw pictures of her children. She said the mother of 10 had just returned from maternity leave before police went to her home.
Prosecutors said Wednesday that Rogers assisted in the abuse of her children and even coaxed them to not say anything to protect her husband.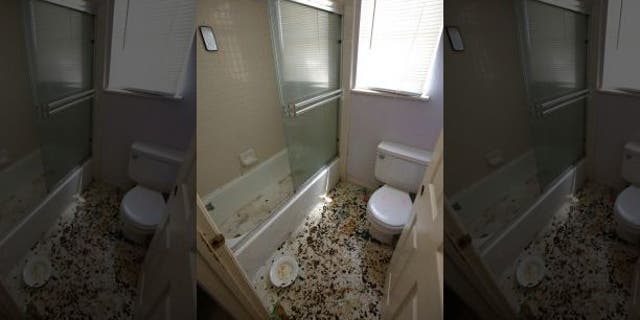 Authorities had investigated the home after returning a missing 12-year-old and searched the residence "due to concerns for the safety and health of the child and the child's siblings."
Fairfield police previously said they found nine children, ages 4 months to 12 years old, "living in squalor and unsafe conditions." Garbage, rotten food, animal and human feces were scattered throughout the West California home.
FATHER OF 10, ACCUSED OF ABUSING HIS CHILDREN, SAYS HE'S 'LIKE THE INDIANA JONES' OF SPIRITUALITY
The co-worker said the handful of times Allen went to their place of employment, she recalled that Rogers would also constantly defend him.
"She would say that he looks scary but is really a nice guy," the co-worker said.
A judge on Wednesday increased Rogers' bond from $10,000 to $495,000, saying that she continued to pose a danger to her children.
Elizabeth Zwirz, Nicole Darrah and the Associated Press contributed to this report.