Mobster's inside look at 'Goodfellas' heist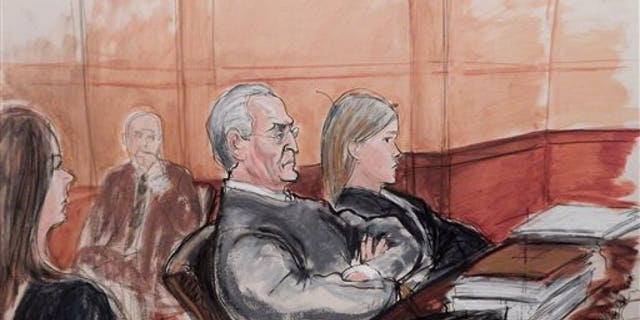 NEWYou can now listen to Fox News articles!
A turncoat mobster is telling the inside story of a historic heist immortalized in the hit Mafia movie "Goodfellas."
Gaspar Valenti testified on Tuesday at the federal trial of an aging gangster charged in the $6 million Lufthansa robbery in 1978.
Valenti told a Brooklyn jury he was a mob associate when defendant Vincent Asaro asked him to join a robbery crew for an armed holdup at a cargo terminal at Kennedy Airport.
He testified that it was believed there was $2 million at the terminal. He said when the bandits ended up with $6 million, there was elation. The joy turned to fear that they'd be robbed themselves once word got out about the score.
Valenti testified that he and Asaro each got a $750,000 cut.