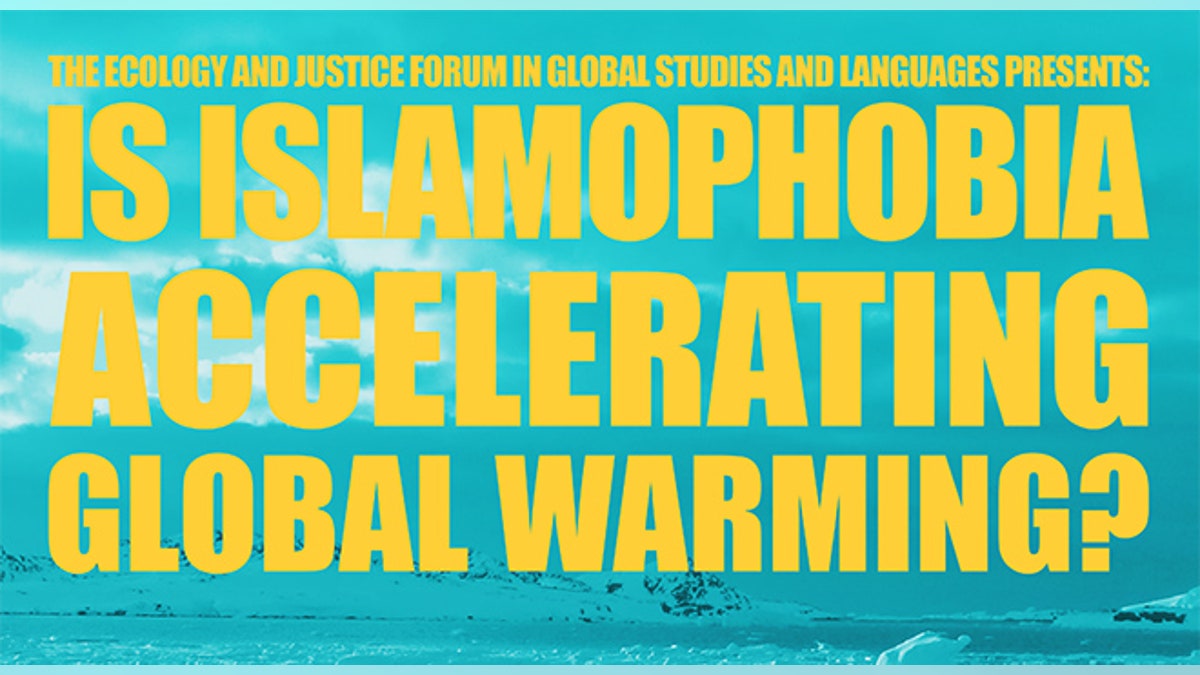 Particle physics and string theory pose plenty of interesting questions, but educators at Massachusetts Institute of Technology this week wrestled with yet another vexing dilemma: "Is Islamophobia Accelerating Global Warming?"
That was the topic at a Monday panel at the venerable Boston school whose alums include Edwin "Buzz" Aldrin, Michael Bloomberg and Charles and David Koch. The presentation, sponsored by the school's Global Studies and Languages Department, looked at "an entanglement of two crises, metaphorically related with one being a source of imagery for the other and both originating in colonial forms of capitalist accumulation," according to an online advertisement for the event.
The description's air of uber-academic applesauce has been the topic of much online mockery – and confusion. Mediaite said it couldn't "make heads or tails of it." Tablet, meanwhile, turned to deriding the subject matter itself, and satirically proposed examining whether anti-Semitism is responsible for the rapid disappearance of the pygmy hippo. Several commenters on Twitter made sure to note they were not linking to spoof newspaper The Onion. Then there were those who said neither global warming nor Islamophobia were real phenomenons.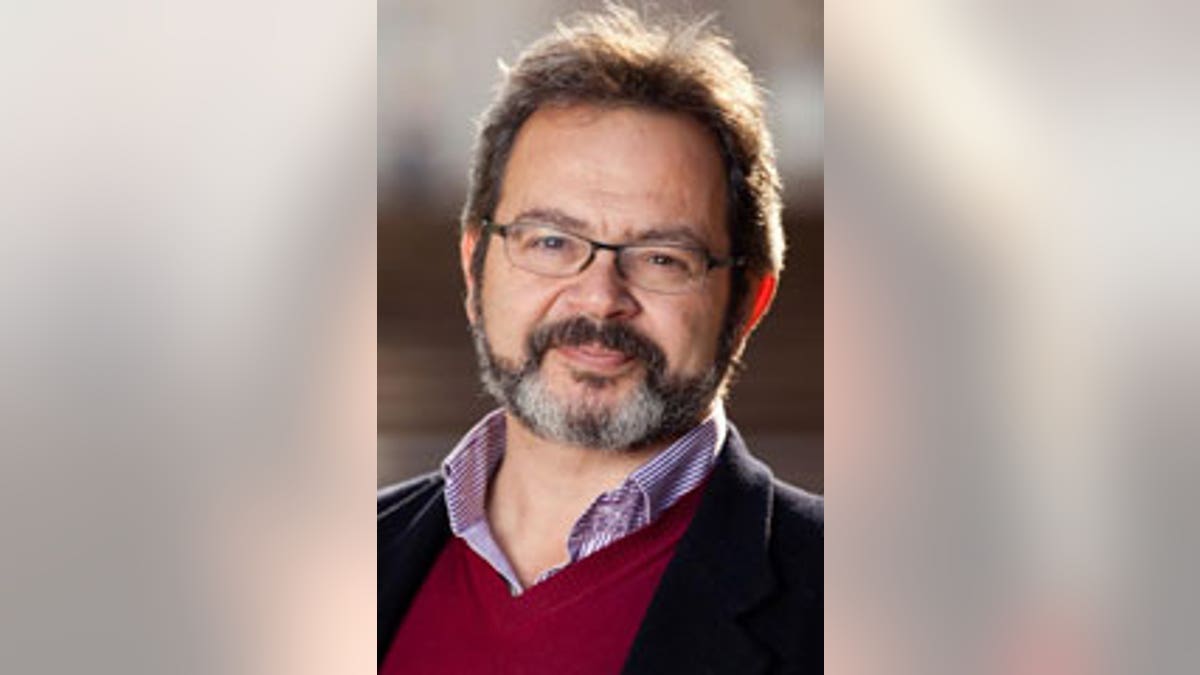 The topic was presented by Ghassan Hage, a future generation professor at the University of Melbourne. Hage, who is authoring an upcoming book on the proposed Islamophobia/global warming relationship, has a history of courting controversy and promoting far-left and anti-Israel ideals.
Hage, born in Lebanon before moving to Australia, is the author of several books exploring race in Australia, including, "White Nation" and "Against Paranoid Nationalism." In online essays, he has called airport security an example "in which Westerners require from those they racialize an exact obedience to the letter of the law."
A supporter of the anti-Israel Boycott, Divest and Sanctions movement, he has likened Israelis to "slave owners" in a tweet and has called Palestinian militants "freedom fighters" in an essay. He ended that particular essay, "A Massacre Is Not A Massacre," sarcastically: "I have such a limited brain and my ignorance is unlimited. And they're so f------ intelligent. Really."
Leslie Eastman, an environmental health and safety professional and writer for Legal Insurrection, pulled no punches assessing Hage and his presentation.
The Association for the defense of Israeli slave owners is accusing anti-slavery activists of reverse racism#Israel #Palestine #BDS

— Ghassan Hage (@ghahagea) October 31, 2013
"I assess that the only way Islamophobia contributed to global warming is from the hot air Hage emitted while presenting this lecture," she wrote.
It's unclear who invited Hage or approved the lecture, or if Hage was paid or how many people attended.
Attempts to elicit information about the presentation from Hage, Prof. Bettina Stoetzer, who introduced Hage, and department Administrative Officer Elouise Evee-Jones were not immediately successful.