Mistrial: Ohio police shooting trial jury deadlocked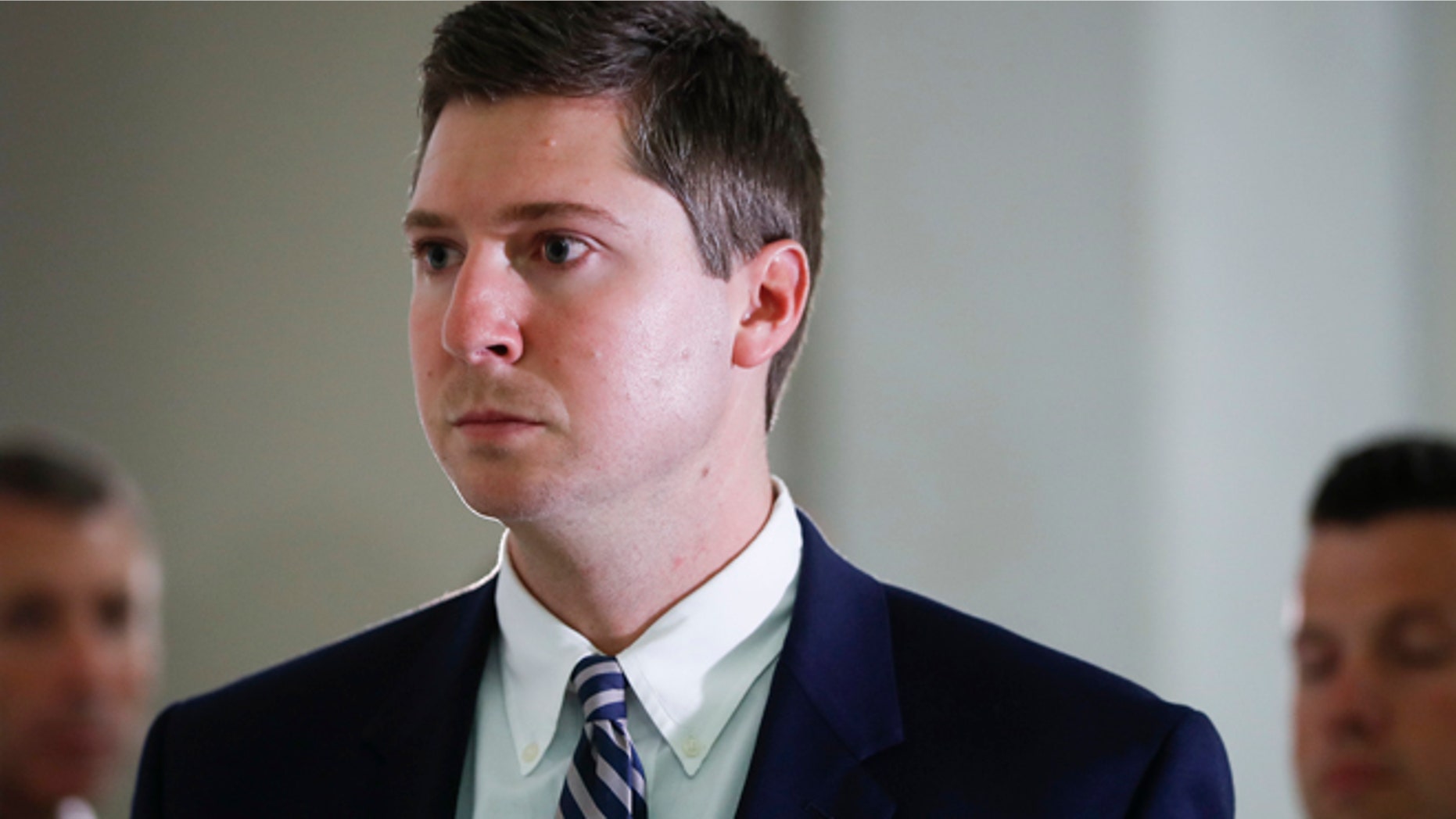 CINCINNATI – A judge declared a mistrial after a jury said it was deadlocked Saturday in the case of a white former police officer charged with murder in the fatal traffic stop shooting of an unarmed black motorist.
TEXAS OFFICER'S 8-YEAR-OLD DAUGHTER WRITES MESSAGE OF HOPE
The Hamilton County prosecutor said jurors were leaning toward a lesser conviction of voluntary manslaughter and acquittal on the murder charge, but they could not reach agreement.
The jury had deliberated some 25 hours after getting the case Wednesday. University of Cincinnati police officer Ray Tensing shot 43-year-old Sam DuBose in the head after pulling him over for a missing front license plate on July 19, 2015. Tensing was later fired.
STREET PAINT HONORING COPS HOPES TO BRING COMMUNITY TOGETHER
Tensing, 26, testified he feared he was going to be killed. Prosecutors said repeatedly the evidence contradicted Tensing's story.
Judge Megan Shanahan said Saturday that the jury of 10 whites and two blacks spent more two hours deliberating Saturday morning after getting a night's sleep and still could not reach a decision.
"It's obvious to me you have made a sincere and conscientious effort," the judge said before setting a new hearing date for Nov. 28 to determine whether the case will re-tried.
County prosecutor Joe Deters said he'll decide within the next two weeks whether to try the case again.
Attorney Al Gerhardstein, who represents the DuBose family, said they want another trial and can't understand why the jury couldn't reach a conclusion.
"With the video evidence as clear as it is, they shouldn't have been so stuck," he said.
The city's mayor and police chief said they understood why the DuBose family and others were disappointed, but both also said they believe that any protests will be peaceful.
"Downtown is safe. The city is safe. We are going to get through this," said Mayor John Cranley. "People are going to be angry, and they have every right to express their First Amendment rights and they will do so peacefully."
The shooting is among those across the nation that have raised attention to how police deal with blacks.