Missouri toddler killed after getting hit by ice cream truck, report says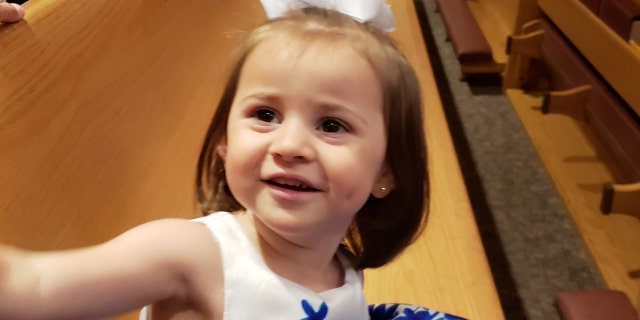 NEWYou can now listen to Fox News articles!
A 2-year-old Missouri girl died Sunday afternoon after she was struck by an ice cream truck during a family outing, reports said.
Felicity Karam was with family in the town of Wentzville, which is 40 miles east of St. Louis. She was taken to get ice cream and was hit while she was corssing in front of the truck, police told Fox 2 St. Louis.
The driver of the truck had served ice cream to the family moments before the accident and is "terribly distraught," St. Louis' KSDK-TV reported.
The toddler was rushed to the local hospital where she died from her injuries, the station reported.
"She will be missed by so many," Rachel Zeik, her aunt, wrote in a GoFundMe campaign .
Zeik called her niece's death a "freak accident," The St. Louis Post-Dispatch reported.
Stan Stnav, president of Cool Times Ice Cream (the truck's owner), said the locally owned company is "especially heartbroken," because they often get to know the kids and parents in the area.
"Our hearts go out to the family of the little girl who died in this tragic accident in Wentzville yesterday," Stnav said. "We have never had an accident like this and deeply share in this family's pain."
"Her smile and personality will be forever remembered. Please remember our sweet Felicity."