Missouri mom charged over 9-year-old boy's poor school attendance
Jessica Pence-Nicholson knew her 9-year-old son had been missing a lot of school — but she never thought she would be punished for it.
The Missouri mother of three was charged with "educational neglect" over her 9-year-old's poor school attendance, though Pence-Nicholson admits all of her children have missed quite a bit of classes.
"They had missed a lot, yes," Pence-Nicholson told KTVI. "I don't know how to explain a lot but quite a bit, yes."
The young boy, a student at Blackhurst Elementary School in St. Charles, had a 50 percent attendance record from August 2017 to December 2017, according to a probable cause statement written by the St. Charles County Prosecutors Office and obtained by KTVI.
"If I have to stay up all night just because he has a bad dream, I'm not going to send him to school the next day you know because he gets sick to his stomach."
TEXAS MAN SENDS UTAH CITY $50, APOLOGY NOTE 75 YEARS AFTER CRIME: I WAS A 'STUPID' TEEN
"[His attendance] is part of a pattern of poor attendance which began before he reached the required age of attendance (7 years old) and was in kindergarten," the statement reads.
Pence-Nicholson provided a variety of reasons for her children's absences, including funerals, family problems and various illnesses.
"If I have to stay up all night just because he has a bad dream, I'm not going to send him to school the next day you know because he gets sick to his stomach," she told the news station. "I wish that it was not like this for our lives, I wish things were better."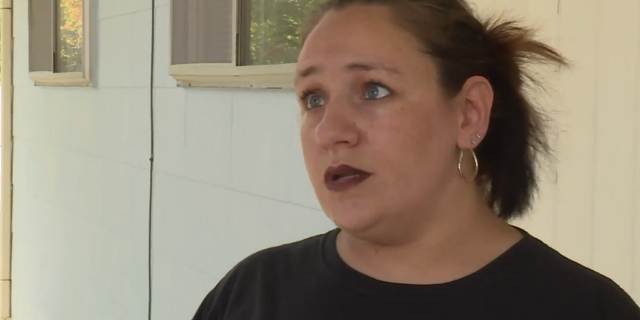 The City of St. Charles School District told KTVI in a statement that school officials must report any red flags when it comes to a child's attendance. Initially, officials try to work out solutions with parents if there are any issues, but if the problem persists they may ask the Missouri Department of Social Services (DSS) to step in.
PARENTS REPORTEDLY BILLED $132,000 AFTER BOY DAMAGES STATUE
"All parents or guardians having custody or control of a child between the ages of seven and up to age 17, must ensure that the child is enrolled in and regularly attends some public, private, parochial school, or home school meeting the statutory requirements for home schooling, or a combination of such school for the full term of the school," the Missouri DSS explains on its website.
The Missouri DSS provides a list of guidelines for school officials to assist them in determining whether they should file an educational neglect report.
"Don't wait until the end of the school year, if at all possible as it is difficult for CD to address school attendance problems with the family when school is out," the agency advised.
There can be several consequences against families as a result of an educational neglect charge, including loss of custody rights, loss of visitation or — in severe cases — criminal penalties, though that's rare, Legal Match states on its website.
According to KTVI, Pence-Nicholson was placed on temporary supervised probation as a result but the agency has since dropped the case.