Missouri man seeks second reprieve from Supreme Court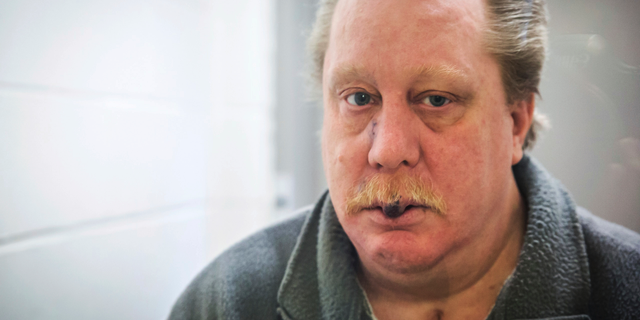 ST. LOUIS – A Missouri death row inmate whose life was spared by a last-minute stay of execution four years ago is asking the U.S. Supreme Court for another reprieve, claiming the process of killing him could cause blood-filled tumors to burst inside his head.
Russell Bucklew is scheduled to die by injection Tuesday evening for killing a former girlfriend's new boyfriend during a violent rampage in 1996. He would be the first Missouri prisoner put to death since January 2017.
Bucklew was within an hour of execution in May 2014 when the U.S. Supreme Court halted it over concerns about Bucklew's rare medical condition, cavernous hemangioma. The ailment causes weakened and malformed blood vessels, tumors in his head and throat and on his lip, and vein problems.