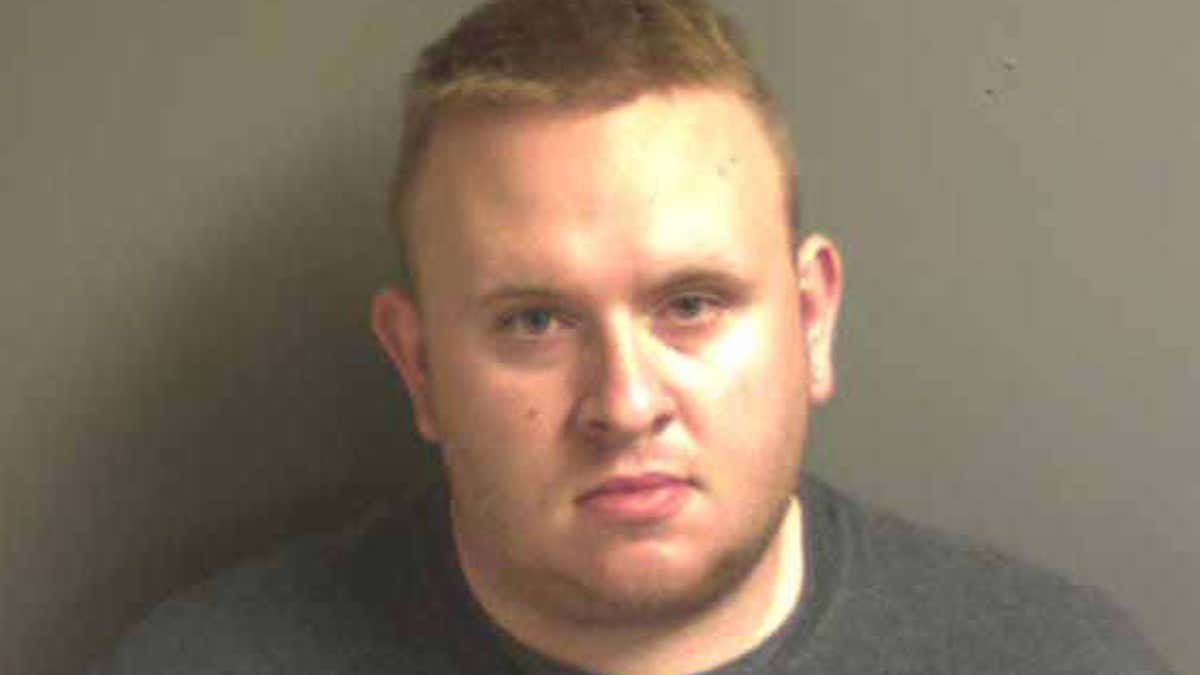 A Missouri man was arrested Thursday and charged with four counts of identity theft and one count of impersonating a federal officer after allegedly posing as a U.S. Marshal to con women to buy him luxury vehicles.
KMOV-TV reported Saturday that Timothy Rossell, 28, drew some suspicions when he was seen driving around Union in a $200,000 white Lamborghini Gallardo.
Rossell began dating women in Pennsylvania, Florida and Union, Missouri after meeting them through the matchmaking service Plenty of Fish, authorities said. Rossell convinced each of the women to buy him a luxury vehicle in which he would drive and then sell. However, he claimed the cars were stolen.
Rossell told his victims that he was a U.S. Marshal and a paramedic. He also had a U.S. Marshal identity card and a ballistic vest, according to KMOV-TV.
The St. Louis Post-Dispatch reported that Rossell had been living with his fiancée for about nine months. The fiancé knew Rossell as Deputy U.S. Marshal Austyn Gardner. Without her knowledge, he had opened up three credit card accounts and a PayPal account in her name.
According to KMOV-TV, Rossell convinced her to buy him a Cadillac Escalade, Ford Mustang Shelby and a Can-Am Spyder three-wheeled motorcycle.
After she confronted Rossell, he fled in the Lamborghini. That's when the woman called police and U.S. Marshals discovered that his badges were fake and he had never been an employee, according to the newspaper.
Detective Sgt. John Bisher told the station that Rossell convinced a woman from Ft. Myers, Fla. to buy the Lamborghini Gallardo and a Corvette Z06. Bisher said Rossell appeared to love his Lamborghini.
"Oh, he'd rev the engine. It was a 12-cylinder. He'd get out there and rev it up and I thought, 'my god what kind of a job does this guy have to buy a car like that."
The Ft. Myers woman knew Roselli as Deputy U.S. Marshal Austyn Labella. The woman knew that Rossell was in Illinois because his Lamborghini blew a tire. Police found him in Effingham trying to buy a bus ticket, according to the Post-Dispatch.
The online dating scam was just one of many fraudulent cases Rossell had been involved in.
His name was originally listed on federal charging documents as Rosselli, but he told U.S. Magistrate Judge John Bodenhausen on Thursday that his real name was Rossell.
While using the name Rosselli, he had racked up active arrest warrants in two Missouri counties. One in Gasconcade County in 2012 for a felony theft case and another in Ste. Genevieve County in 2013 involving a misdemeanor stealing case involving two puppies. He had an active arrest warrant in a separate Franklin County case in a 2013 stealing incident involving rented property.
The newspaper reported that Pennsylvania court records showed another alias for him, Remington Rosselli. He had pleaded guilty to theft by deception and other charges and also violated his parole there. The Pittsburgh Tribune-Review reported in Jan. 2014 that he tried to assume the identity of a Pennsylvania constable and a Missouri state trooper.