Missouri homeowner shoots, kills suspect during home invasion
A man shot and killed a suspect during an attempted home invasion Saturday in a suburb of St. Louis, officials said.
The St. Charles Police Department told FOX 2 they were called to an apartment complex around 5:45 p.m. after the suspect broke into the home while the man and two children were inside.
The homeowner then shot and killed the man, who has not yet been identified by police.
Lt. Chad Fisk with the St. Charles Police Department told FOX 2 the children were not injured in the incident.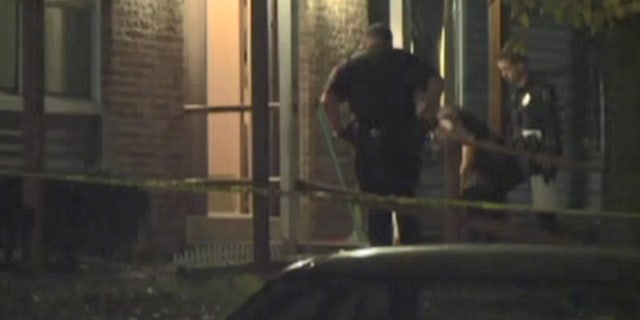 CALIFORNIA POLICE INVESTIGATE SURVEILLANCE VIDEO AFTER LOOTERS STEAL 1,800 GALLONS OF VODKA
"They were actually in a back bedroom, it's my understanding," Fisk said. "They may have heard some things, so we'd like to speak with them obviously also."
The children are now under the care of family members, he added.
Authorities are investigating if drugs or alcohol were a factor in the incident, according to KSDK. Officials are also not sure if the suspect knew the homeowner.