Missouri governor halts convicted killer's execution after new DNA evidence emerges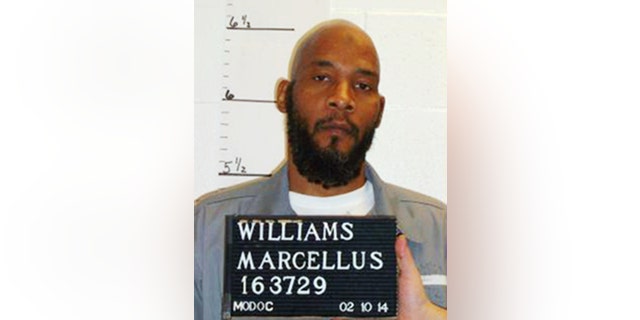 A Missouri man convicted of murder who was slated for execution Tuesday evening will not be put to death. The governor put the execution on hold after new DNA evidence suggested Missouri could be killing an innocent man.
Marcellus Williams, 48, was convicted in 2001 of stabbing and murdering Lisha Gayle, a St. Louis newspaper reporter, during a 1998 robbery inside her home in the suburb of University City. Williams was previously scheduled to be executed Tuesday evening, but Gov. Eric Greitens issued a stay of execution and ordered further consideration in his case Tuesday afternoon.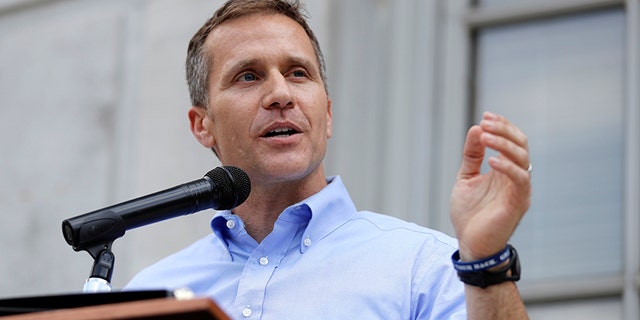 MISSOURI DEATH ROW INMATE APPEALS TO US SUPREME COURT
The newly acquired evidence shows Williams' DNA wasn't detected on the murder weapon, Williams' attorneys say, but DNA from another male was found. The DNA testing techniques used were not available when Williams was tried in 2001.
Fingernails and hair samples discovered at the crime scene didn't match up with Williams' DNA, an official hired by defense lawyers claimed. Footprints at the scene didn't match his shoes, defense attorney Larry Komp said.
But St. Louis County prosecutor Bob McCulloch said there was ample other evidence to convict Williams, and that there was "zero possibility" he was innocent.
DEATH ROW INMATE WHO HANGED SELF DIDN'T WANT PRISON CHANGE
A small group of protesters who traveled to the Missouri Capitol in Jefferson City from Kansas City wrote the governor a thank-you note on the spot after learning about the stay of execution.
Williams' attorneys had filed a brief with Supreme Court justice Neil Gorsuch Monday night aiming to stop the execution and examine new evidence.
Court documents filed in opposition to a stay of execution by the Missouri Attorney General's Office say the new DNA evidence "does not come close to showing Williams is actually innocent."
"It would be unsurprising if Williams, who wore a coat from the crime scene to cover his bloody shirt, wore gloves when he committed the burglary and the murder," the documents say.
"Our office is confident in Marcellus Williams' guilt and plans to move forward," Loree Anne Paradise, a spokeswoman for Attorney General Josh Hawley, said.
Gipson said Williams' conviction was based on the testimony of two convicted felons who were after a $10,000 reward. One was Williams' former girlfriend and the other was his former cellmate.
In addition to the murder conviction, Williams is also serving consecutive life terms for robbery, and 30 years each for burglary and weapons crimes.
If Williams' death sentence is eventually carried out, it would be Missouri's second execution this year.
The Associated Press contributed to this report.