Missouri duck boat survivor claims captain told passengers they wouldn't 'need' life jackets, report says
A woman who is reportedly among the survivors of a duck boat that capsized in a Missouri lake on Thursday claimed that the vessel's captain told passengers that wearing life jackets wasn't necessary.
Tia Coleman told Fox 59 that nine of her family members died in the incident that officials have said killed a total of 17 people.
"My heart is very heavy. Out of 11 of us, only two of us surviving – that's me and my nephew," Coleman told the outlet. "I lost all my children, my brother-in-law."
Before the boat hit stormy weather on Table Rock Lake and ultimately sank, Coleman claimed that the boat's captain said passengers didn't need to "worry about grabbing the life jackets – you won't need them," Fox 59 reported.
MISSOURI DUCK BOAT'S DEAD INCLUDE CHILDREN, AND 9 MEMBERS OF ONE FAMILY
But when the situation changed and life jackets were needed, she reportedly said "it was too late."
"I believe that a lot of people could have been spared," Coleman told the outlet.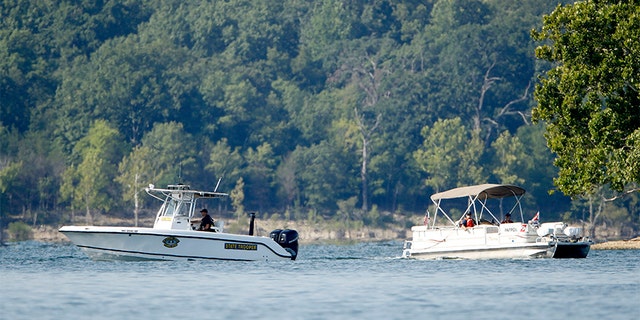 Stone County Sheriff Doug Rader previously confirmed that the captain was among those who survived the capsizing. He also said life vests were stored on the vessel, however it wasn't immediately clear whether passengers were wearing them when the boat capsized.
Ripley Entertainment, the company that owns the Ride the Ducks boats, did not immediately respond to Fox News' or The Associated Press' request for comment.
The tragedy unfolded around 7 p.m. Central Time, when the land- and water-capable boat was ferrying 29 passengers and two crew members across the lake. It was not immediately clear if the vessel was filled to capacity at the time of the incident.
MISSOURI DUCK BOAT SURVIVORS RESCUED BY OFF-DUTY COP, MARINA WORKERS
Out of an 11-person family aboard the ill-fated vessel, nine members died, Missouri Gov. Mike Parson's office confirmed to USA Today on Friday. Officials have also said that children were included in the death toll.
Rader also confirmed that the driver of the boat was among those killed. Branson Mayor Karen Best told the Washington Post that the deceased driver was Robert "Bob" Williams. Best described him as "a great guy" who "will be sorely missed."
Two other victims were identified as William Asher and Rose Hamann, a couple from St. Louis County, the St. Louis Post-Dispatch reported.
Four adults and three children were transported to the hospital, including two who remained in critical condition on Friday. Authorities said that other individuals suffered minor injuries.
The ages of the 17 people killed ranged from ages 1 to 70, Missouri State Highway Patrol Sgt. Jason Pace said. But authorities have not released their identities.
Fox News' Kathleen Joyce and The Associated Press contributed to this report.