Missing Wisconsin mom, 3 sons, who vanished 2 weeks ago, found in Georgia
Authorities in Wisconsin said Thursday that the mother who vanished with her three sons after she rented a van two weeks ago were found 'safe and sound' in Savannah, Ga.
Lt. Ed Gritzner of Lake Geneva police told FoxNews.com that Michalene Melges and her sons were first spotted by a person who recognized the family from news reports. Authorities from Lake Geneva contacted police in Savannah, who were able to positively identify the family.
"I can confirm that they are safe and sound," Gritzner said.
The Chicago Tribune reported that Melges, 40, had called her sons' school earlier this month and asked administrators that her sons be excused from May 10 through 13.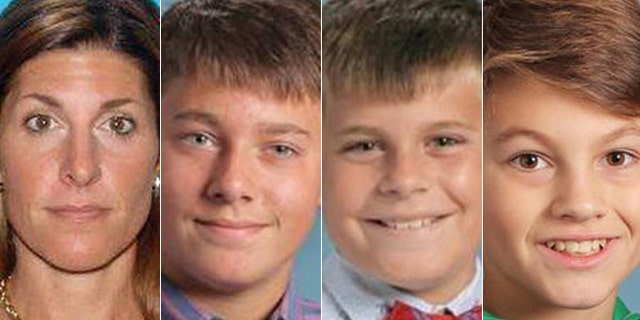 She rented a van on May 9 in Lake Bluff, Ill. What happened in-between is a mystery, but the van was returned to a rental company in Plano, Texas. The workers there said they never saw the family.
The four were last seen leaving their home in Lake Geneva, outside of Milwaukee. Their phones and her credit cards have not been used since the disappearance.
The sons were identified as Hans, 14, Kristian, 12 and Maverick, 10.
Melges is divorced and is reportedly in violation of child custody rules, authorities said. Authorities said foul play is not suspected. Police also said there is no evidence that she is keeping her children from her husband.