Missing Washington state family found alive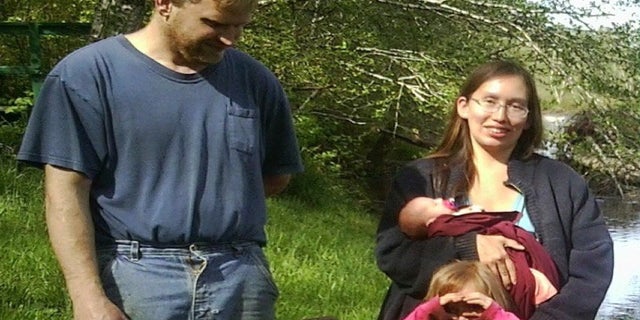 MONTESANO, Wash. – A Washington state man located with his wife and his two youngest children after being missing for two days says he's grateful for the effort put in by searchers after the family's van became stuck on a remote logging road southwest of Seattle.

MISSING UNIVERSITY OF MARYLAND STUDENT FOUND SAFE IN TEXAS, POLICE SAY
Jason McAlister told reporters Thursday the family tried to walk out to get help after the van got stuck on Tuesday afternoon, but darkness fell and as temperatures fell into the 30s, they spent the night on the side of the road in a shelter he built with fir boughs leaned against a rock face. Early Wednesday they walked back to the van, warmed up with the heater, listened to the radio and watched DVDs.
He said they headed out again Thursday, and that's when they were spotted by hunters who drove them to get help.
Authorities earlier said the family had spent both nights in their van.