Missing University of Idaho student found dead; likely died from hypothermia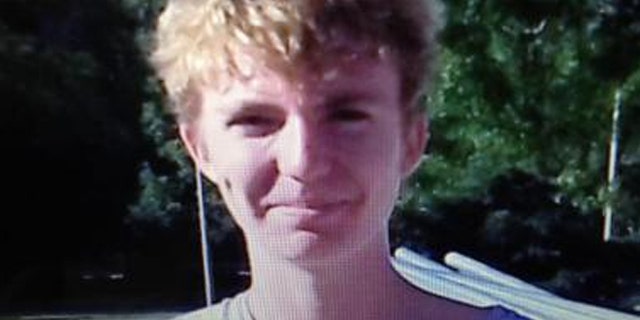 NEWYou can now listen to Fox News articles!
A University of Idaho student who disappeared after leaving a fraternity house was found dead Monday afternoon under a bridge several miles from campus, and police suspect he died of hypothermia after being refused assistance at several homes.
The body of Joseph Wiederrick, 18, was found by trackers with the Latah County Search and Rescue Team under the Paradise Creek bridge, police said.
"At this point we don't believe any foul play is suspected," Moscow Police Chief David Duke told The Moscow-Pullman Daily News.
Wiederrick left a function at the Sigma Alpha Epsilon fraternity house about 2 a.m. Sunday but never returned to his residence hall on the university campus, police said.
Authorities say they believe Wiederrick left the party and walked about five miles in the opposite direction of his dorm, knocking on the doors of random homes, KTVB.com reported.
A woman reported finding him in the basement of her home around 3 a.m. and asked him to leave, Duke said. Another homeowner reported that Wiederrick knocked on his door about an hour later and also asked him to leave, police said.
On Monday, a phone company tracked Wiederrick's cellphone signal to a location about two miles north of the city, and that's where the search began, authorities said.
According to Wiederrick's footprints in the snow, he appeared to be alone and disoriented, Duke said. It appeared he slipped down into the creek bed, and then crawled under the bridge to rest, police said.
He likely died of hypothermia in the sub-freezing temperatures, Duke said.
Click for more from MyFoxSpokane.com
Click for more from The Moscow-Pullman Daily News
The Associated Press contributed to this report.