Missing therapy horse found dead in Missouri after search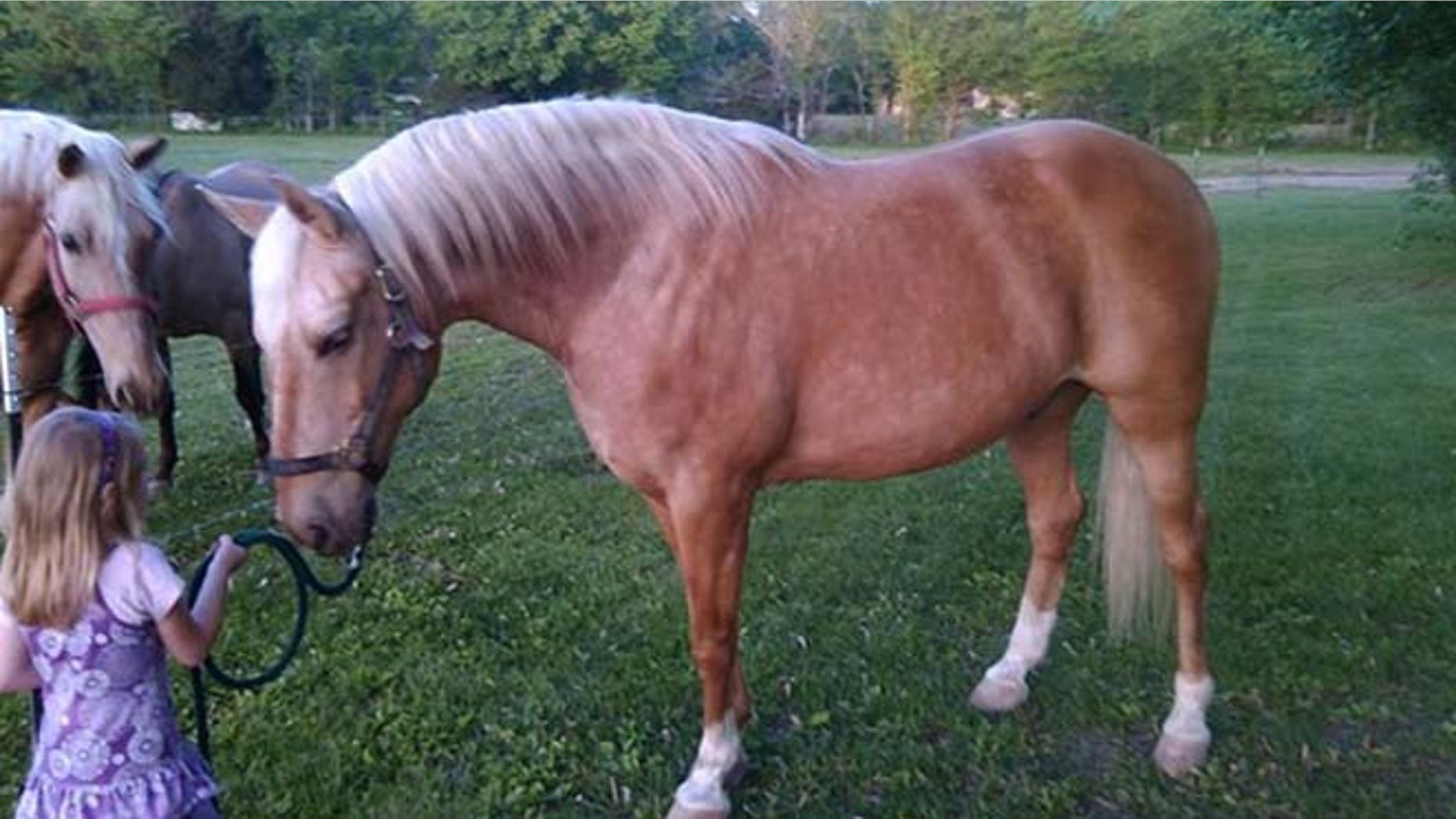 A therapy horse that disappeared from a Missouri pasture nearly two weeks ago has been found dead, leaving his owners devastated.
Mark Lenz told FoxNews.com Sunday that losing Coooper was like losing a child.
"Bereft," he said. "That describes our feeling 100 percent."
Lenz told the St. Louis Post Dispatch the horse gave him the strength to walk again after a near-fatal car accident in 2014.
"He was an amazing animal," he told the paper. "At least we know one way or another now."
Lenz and his wife believe Cooper may have slipped out July 11 when someone didn't close the gate to the family's property.
They drove hundreds of miles looking for him and distributing flyers.
The Lenz's had Cooper, a 12-year-old Palomino Missouri Fox Trotter gelding, since he was 2.
After the accident Lenz fought doctors who wanted to amputate his legs.
Throughout his recovery, Cooper was there for him. Lenz is now able to walk using a cane.
"Riding with him didn't just help rebuild the strength in my legs, it brought me out of a deep depression," Lenz told the paper. "My whole mental attitude was changed."
Cooper would greet Lenz at the bedroom window and patiently kneel down so Lenz could slip into the saddle.
Lenz believes Cooper injured himself after he got loose.
"I learned what real love was today," Lenz told the Post-Dispatch. "My tears today were that he suffered. He didn't deserve it. It's not about me, it's about what he went through."