Missing Tennessee girl 'in imminent danger'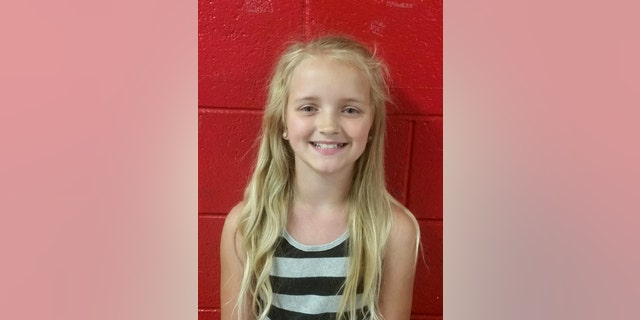 The Tennessee man who allegedly kidnapped his 9-year-old niece last week bought several items including lipstick, nail polish, underwear, a nightgown and a bikini before disappearing with the girl, officials said Tuesday.
It's been nearly a week since Gary Simpson, 57, signed Carlie Marie Trent out of her Rogersville school Wednesday under false pretenses. Simpson, Trent's uncle by marriage, had recently lost custody of the girl. But she had been placed back into her father's custody so recently that school officials were not yet notified of the change.
"There's every indication that he intended to go out of sight," Tennessee Bureau of Investigation spokesman Josh Devine said during a news conference attended by the Knoxville News Sentinel. "We believe this girl is in imminent danger."
Security camera footage of Simpson at an area Walmart taken right before he picked up Trent showed Simpson buying several items that were previously described as "camping supplies." The items included a plush throw blanket, men's shirt, men's pants, girls' pants, girls' underwear, two shades of lipstick, two shades of nail polish, a child's folding camp chair, a child's purple nightgown and a bikini, the News Sentinel reported.
After he left with Trent, the two were seen on video surveillance shopping for "nonperishable items" at a Save-A-Lot grocery store. Officials have said they believe the two are in an "isolated area" such as a campground or a park.
There have been no confirmed sightings of the pair. An AMBER Alert for Trent remained in effect Tuesday.
Trent is 4 feet 8 inches tall and weighs 75 pounds, with blonde hair and blue eyes. Simpson is balding, 5 feet 10 inches tall and weighs 157 pounds, with brown hair and eyes. Both are white.
Authorities said they may be in a white 2002 Dodge conversion van with a Tennessee registration of 173GPS.
Devine urged those who live in East Tennessee to help keep a look out for the pair.
"Law enforcement is a small community. There are plenty of people who live around here, and so if we can extend the reach of law enforcement through the public to be on the lookout for these individuals, that might just give us the information that we need to get this girl home," he said. Devine also encouraged people who own rural pieces of land to go for a drive on their property and look for anything suspicious.
He said both the U.S. Marshal's Service and the TBI have set up command posts in Rogersville to maximize the potential of their work and streamline communications.
Devine said officials are hoping the case is resolved quickly.
"We know an entire community, her family, so many people across the state of Tennessee want this girl home," he said.
The Associated Press contributed to this report.