Missing teen's dismembered remains found, mom charged in disappearance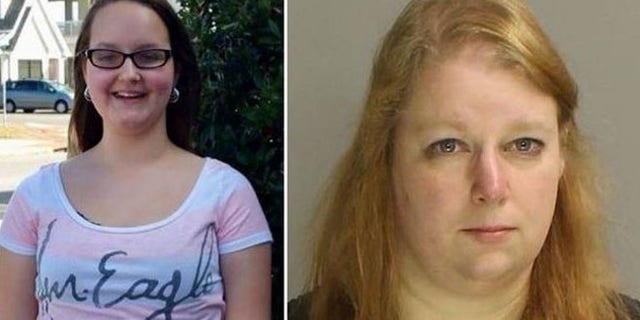 A Pennsylvania woman has been identified as a person of interest in the disappearance and murder of her 14-year-old daughter after authorities reported finding the girl's dismembered remains, according to a report.
Fox 29 Philadelphia reported Thursday that Grace Packer was reported missing from her home on July 11. At the time police said she left her home with $300 in cash in her pocket.
County prosecutors said Grace's dismembered body was found in remote woods on Halloween by two hunters.
"How did this young girl disappear from her home in Abington Township and end up in a remote area of Luzerne County?" Montgomery County prosecutor Kevin Steele asked.
Bucks County prosecutor Matthew Weintraub said Sara Packer, 41, is a person of interest in the investigation. Police said she was the person who reported her daughter missing.
Packer was charged last month with child endangerment and obstructing the administration of law in connection with the disappearnce, Fox 29 reported. She is behind bars in lieu of a $10,000 bail. She has not been charged in her daughter's murder.
Authorities say Packer knows more about what happened to her daughter than she has divulged, according to the station. She has been accused by authorities of hindering efforts to find Grace by withholding information, lying to detectives and keeping secret a move to another town.
The station also reports that Packer pocketed $3,600 in disability benefits for her daughter after the disappearance.
Click here for more from Fox 29 Philadelphia.