Missing Pennsylvania teen 'willingly' went to Mexico with 45-year-old man, police say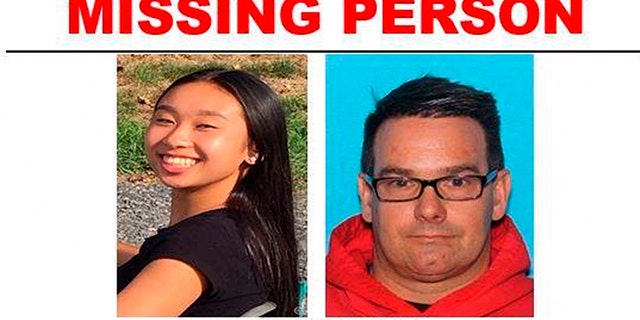 A missing girl is believed to have "willingly" left the country with a 45-year-old Pennsylvania man, authorities said at press conference on Friday.
Capt. Bill Lake of the Allentown Police Department's Criminal Investigation division told reporters the authorities suspect that 16-year-old Amy Yu "willingly" flew, with one way tickets, from Philadelphia International Airport to Dallas, and then to Cancun, Mexico, with Kevin Esterly.
Lake also said despite believing initially that Yu boarded her bus to Lee High Valley Academy Regional Charter School on the morning of March 5, that was not the case: "Through investigation, it was subsequently learned that Amy had never boarded her bus that morning."
Police said that at about 6:35 p.m., Amy's mother reported her as a runway when she failed to return home from school. Police say that they believe Yu and Esterly were already on their way to Cancun.
That following Wednesday, Esterly was also reported missing by a family member. That same day, police issued an arrest warrant for him after he was charged with interference with the custody of children, a third-degree felony.
"All information received thus far leads investigators to believe that Amy Yu left Allentown willingly with Kevin Esterly," Lake said.
Mexican authorities issued an Amber alert Thursday night; they said they did not do so sooner because they believed the two were closely monitoring media reports.
It is believed that Yu and Esterly had a romantic relationship and, according to Yu's family, the two met through church years ago. Yu was also reportedly friends with one of Esterly's daughters.
Esterly's wife told authorities that he had withdrawn $4,000 from her bank account and taken personal documents.
Lake asked the media to spread a message so that it might reach the missing girl.
"We are asking the media to relay a message to Amy that her mom and brother are very worried about her, they miss her, their very concerned and they want her to come home."
He also offered Yu advice:
"Amy, if you are uncertain now how to come home, or who to go to, we would encourage you to go to a law enforcement officer in Mexico, perhaps a resort staff member, or perhaps you could email, text or contact your mother somehow through social media and we will do everything we can to get you reunited with your family as quickly as possible."
Fox News Lucia I. Suarez Sang contributed to this report.