Missing Pennsylvania teen may be in Mexico with 45-year-old man, police say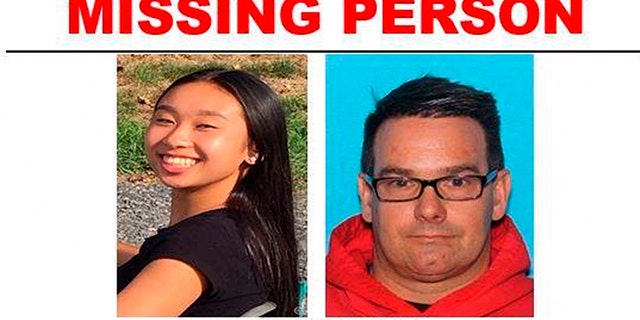 A missing Pennsylvania teenager and a 45-year-old man who signed her out of school are believed to be in Mexico after disappearing more than a week ago.
Mexican authorities issued an Amber Alert on Twitter on Thursday night saying police believe 16-year-old Amy Yu and Kevin Esterly are in the country, and the teen may be in danger.
The two went missing on March 5, shortly after authorities were notified they may have been involved in a romantic relationship. She was last seen at a bus stop in Allentown, Pa.
According to police, Esterly signed out Yu from Lehigh Valley Academy at least 10 times between Nov. 12 and Feb. 9 without permission from her parents. He was able to do this because the girl had altered her records to list Esterly as her stepfather.
The day of her disappearance, the teen's mother, Mul Luu, told authorities she had returned home to discover her daughter's passport was missing, along with cash.
Esterly's wife told authorities that he had withdrawn $4,000 from her bank account and taken personal documents.
Yu's family has said the two met at church years ago, and the girl is friends with one of Esterly's daughters.
Authorities have said it doesn't appear the teenager was taken against her will, but there is a warrant out for Esterly's arrest.