Missing Ohio teen found stabbed to death in woods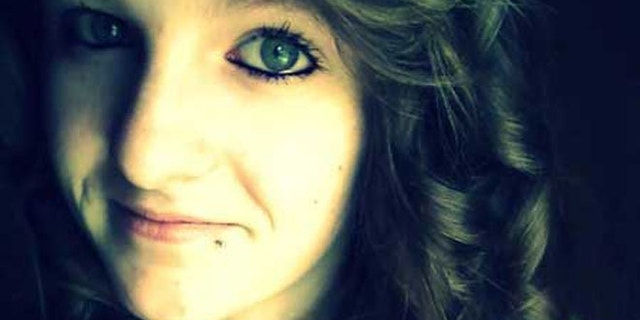 NEWYou can now listen to Fox News articles!
FAIRFIELD, OH – Ohio authorities are hunting for a killer after the body of a missing 15-year-old girl was found in the woods near her home, FOX19 reports.
Chelsea Johnson was found stabbed to death behind an apartment complex in her hometown of Fairfield, Ohio Monday. She was last seen leaving her home Sunday afternoon and was reported missing by her mother when she did not return.
Police say they are treating the death as a homicide, but did not release many other details.
Chelsea's grandfather, Phil, told FOX19 that Chelsea was a typical teenage girl. He says the family is in shock over their very sudden loss.
Chelsea's classmates expressed shock over her murder, and said the teen was eager to experience high school milestones like prom.
"It's crazy how a 15-year-old little girl who just began high school and having everything going for her," Brianna Turner, Chelsea's friend, told FOX19. "It's just so sad because she was like a baby sister to me."
Police say the apartment complex Chelsea's body was found behind is only a few blocks from the teen's home.
The complex is also very close to the apartment where another missing woman, 22-year-old Katelyn Markham, was last seen.
Markham disappeared August 13. A $50,000 reward has been offered for any information into her disappearance.
Click here for more on this story from FOX19.