Missing Nobel Prize-winning chemist found wandering, confused on Illinois road near wife's body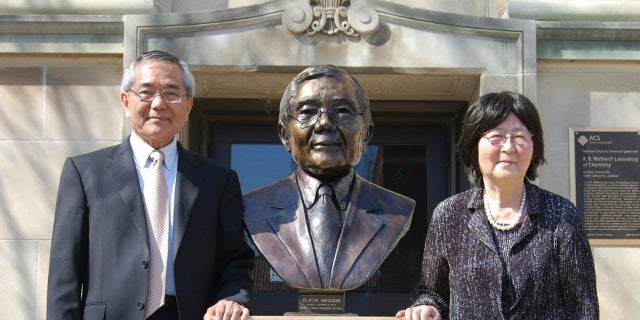 A Nobel Prize-winning Purdue University chemistry professor appeared confused when police discovered him wandering alone on an Illinois road near the dead body of his wife, just hours after the couple was reported missing in Indiana.
The Ogle County Sheriff's Office said deputies found the body of Sumire Negishi, 80, and the couple's car Tuesday at Orchard Hills Landfill, outside Rockford, shortly after they found Ei-ichi Negishi, 82, walking in a daze.
The sheriff's department said they are investigating Sumire Negishi's death but foul play was not suspected. They said they would not discuss autopsy results.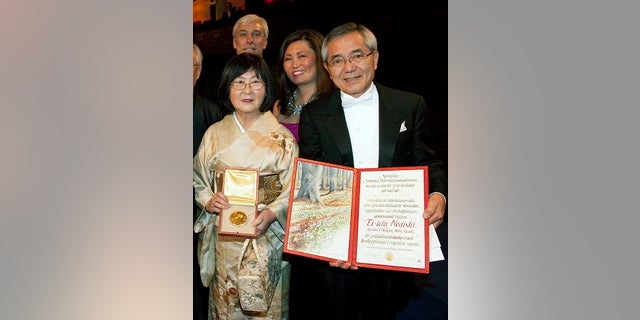 Ei-ichi Negishi has been hospitalized.
The couple was reported missing Monday from their home about 200 miles away in West Lafayette, Ind.
DYLAN ROOF'S SISTER ARRESTED ON WEAPONS, DRUG CHARGES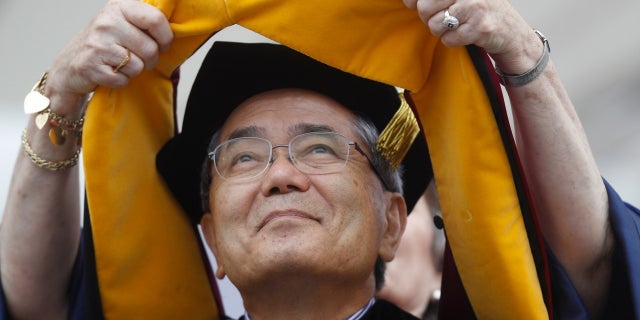 The couple's family released a statement to WTHR claiming the Negishis were attempting to drive to Rockford International Airport but may have veered off the road. They also said Sumire was battling Parkinson's disease.
"We are devastated by the loss of our beloved wife and mother, Sumire Negishi, who was near the end of her battle with Parkinson's. She was traveling with her lifelong partner and husband, Ei-ichi Negishi, who was apparently suffering from an acute state of confusion and shock," the statement read. "The car was stuck in a ditch and determined to be non-functioning and [Ei-ichi] appeared to be searching for help."
Mitch Daniels, the president of Purdue University, released a statement expressing his condolences to the Negishi family.
US FORCES AMBUSHED IN NIGER AGAIN, MILITARY SAYS
"Purdue University and the world have lost a dear friend in the death of Sumire Negishi," he wrote. "Throughout a lifetime of love and loyalty, she supported her husband in a career of tremendous contributions to science and to the teaching and training of subsequence generations of top scientists."
"It appears that the Parkinson's disease from which she has been suffering and the mental confusion that age can bring to the most brilliant minds combined to produce the recent tragic events. That these phenomena are so common does not make their consequences any less cruel," Daniels continued.
Ei-ichi Negishi won a Nobel Prize in chemistry in 2010 for the "development of palladium-catalyzed cross coupling," according to a press release by Nobel Prizes and Laureates.
"This chemical tool has vastly improved the possibilities for chemists to create sophisticated chemicals, for example carbon-based molecules as complex as those created by nature itself," the statement read.
The Associated Press contributed to this report.