Missing infant found alive buried under sticks in Montana mountains
A missing 5-month-old baby boy -- buried under sticks and debris for nine hours in the Montana mountains -- was rescued alive after being abandoned Saturday night in a wet and soiled onesie.
"After more than six hours of searching on foot, a deputy heard the faint cry of a baby," Missoula County Sheriff's Office spokeswoman Brenda Bassett said Sunday in a statement posted on Facebook.
The infant was in good condition after being found face down around 2:30 a.m. Sunday in the Lolo Hot Springs area, Bassett said. The temperature at the time was 46 degrees, she said.
The child had been in the care of his mother's boyfriend Francis Crowley, 32, officials said. Crowley was charged with criminal endangerment and jailed.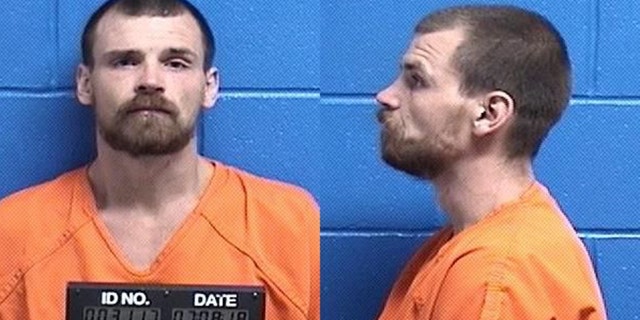 Deputies responded to the scene at 8 p.m. Saturday after callers said Crowley was acting strangely and threatening people with a gun, according to Bassett. When they arrived they learned the baby had been missing for several hours and Crowley had vanished.
But a short time later Crowley reappeared and was taken into custody, the spokeswoman said.
"When deputies tried to interview him, he appeared to be under the influence of drugs and was not making sense to the officers," she said.
Eventually, Crowley told the deputies the infant was possibly buried somewhere in the mountains, Bassett said. The name of the boy was not released.
Deputies summoned members of the Missoula County Search and Rescue to help in the search.
"For all of us at the sheriff's office, this is what we call a miracle," Bassett said.