Missing 4-month-old baby found dead in central North Dakota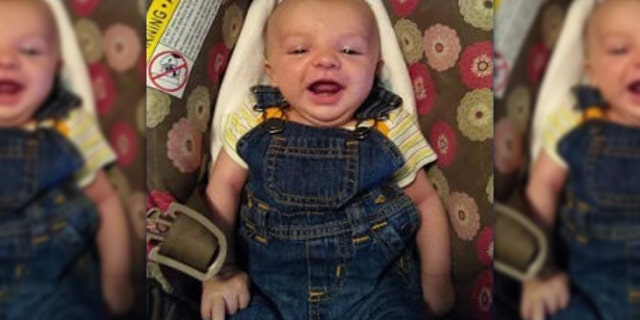 North Dakota authorities have reported finding the body of a missing 4-month-old boy whose mother told law enforcement officers she couldn't remember the last four days or where she left the baby.
Tyr Lange was found Saturday in rural northwestern Stutsman County. The infant and his mother Justice Lange, of Fargo, N.D., had been reported missing on Monday.
"It's a sad day, we kinda knew this was gonna happen this way but until it happens; but it is good that we did find the 4-month-old for the families for everybody's sake to get some closure," Stutsman County Sheriff Chad Kaiser said, according to KFYR-TV.
Kaiser said investigators won't know the cause of death until an autopsy is conducted, the St. Paul Pioneer-Press in Minnesota reported.
Lange was walking when a farmer found her Friday morning, the paper reported.
The paper quoted Kaiser as saying that the farmer drove Lange to her grandmother's Carrington, N.D., home. He said the grandmother called the police after Lange said she couldn't remember the previous four days or the location of her son.
The sheriff said the search focused on the area she last remembered being with the baby, according to the paper.
Kaiser said Lange had several warrants out for her arrest, according to the Associated Press.
She was taken to a Fargo hospital with undisclosed injuries.
The Associated Press contributed to this report.