Minnesota woman kidnapped at gunpoint home safe, ex-boyfriend still at large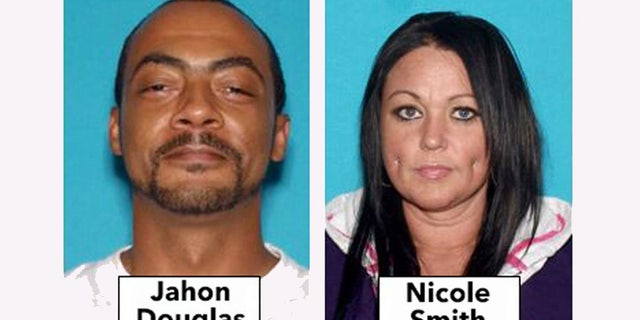 NEWYou can now listen to Fox News articles!
A Minnesota woman who was kidnapped at gunpoint by her ex-boyfriend earlier this week outside her job was found alive on Saturday, officials said.
Nicole Smith, who was abducted in the Minneapolis suburb of Minnetonka on Thursday, returned to her family Saturday evening, the Minnetonka Police Department said in a news release.
"We're happy Nicole is home, and our thoughts are with her and her family," Minnetonka Police Captain Shelley Petersen said in a statement. "Now, our continued focus is to locate Jahon Douglas. We believe him to be armed and dangerous; if anyone has knowledge of his whereabouts, do not approach him."
Douglas, 37, was seen by a witness abducting Smith at gunpoint around 4 p.m. on Thursday and forcing her into a silver 2001 Pontiac Bonneville with license plate 947-WWM.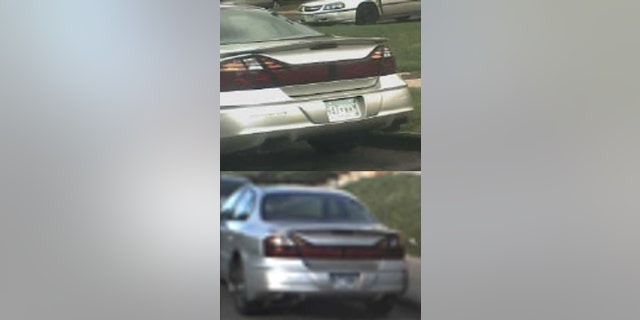 Smith returned home a little more than two days following her abduction. Police said they are still investigating the details surrounding her abduction and return, and had no further details.
The pair had a history of domestic disputes, police told the Star-Tribune.
Family members on Saturday said they were thankful that Smith made it home.
MS-13 FOILED IN ATTEMPT TO KIDNAP, KILL TEEN BOY ON LONG ISLAND
"I just want to thank everyone who was there to help--family members, the media and friends," Karen Weborg, Smith's mother told FOX 9. "I'm so grateful that she's home and safe."
Police still warned that Douglas remains on the loose and remains "armed and dangerous," adding that anyone who spots him should contact police.