Minnesota teen sues school district, police chief after suspension over tweet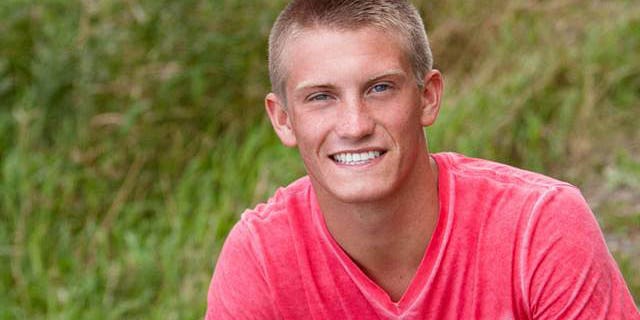 NEWYou can now listen to Fox News articles!
A Minnesota high school student has filed a lawsuit against his school district and his hometown's police chief, claiming that his First Amendment rights were violated when he was suspended over a message he posted on Twitter.
Reid Sagehorn was suspended by the Elk River School District after he responded to an anonymous tweet claiming he had kissed a young gym teacher at Rogers High School. Thinking it was a joke, Sagehorn said he sarcastically replied, "Actually yes." A parent who saw the tweet reported the matter to authorities.
The case was investigated by local police for possible criminal defamation charges; however, the Hennepin County Attorney's Office declined to press charges due to insufficient evidence. Authorities also confirmed there was never an inappropriate relationship between the two.
While prosecutors dropped the case, the lawsuit says the school district suspended Sagehorn for five days for violating school policy against "threatening, intimidating or assault of a teacher, administrator or other staff member." The suit claims that the district extended the suspension to ten days and moved toward expelling Sagehorn, forcing him to enroll in a different high school just four months before graduation.
His suspension sparked student protests and emotional comments from concerned parents at school board meetings, and it even inspired a social media campaign to bring him back to Rogers High School, located in a suburb approximately 25 miles northwest of Minneapolis.
Now, the controversy has hit the courtroom.
"Students have a right to free speech," attorney Steven Aggergaard, who is not connected to the case, told Fox 9 News. "Even more outside the school site and grounds."
But even though the speech in question occurred in the online realm, Aggergaard says the school still may have been justified because educators have a right to make sure students' speech does not disrupt the education process.
"Schools do get some latitude to restrict speech, even punish speech, if there has been some sort of disruption," he said.
In fact, Aggergaard added that even though Sagehorn contends his tweet was sarcastic, that won't matter if it wasn't perceived that way. It certainly wasn't by the parent who first reported it, or the police.
"Sarcasm is in the eye of the beholder, and ultimately ... someone might reasonably see this as being an expression of truth and fact as opposed to something sarcastic," Aggergaard said. "There could be some problems for a case such as this."
Sagehorn is seeking monetary damages and relief for legal expenses.
Click for more from MyFoxTwinCities.com