Income tax rebates of $260 for individuals and up to $1,300 for families of five are already starting to show up in the bank accounts of about 2.1 million Minnesota residents, officials said Wednesday.
The rebates, adding up to about $1 billion, are part of legislation signed by Democratic Gov. Tim Walz in May to return a portion of a projected $17.6 billion budget surplus to taxpayers. He said at a news conference that the aim of the rebates and the rest of package was to "make life more affordable for middle-class Minnesotans."
Payments of $260 will go to individuals whose adjusted gross income in 2021 was $7,500 or less. Married couples who file jointly and had adjusted gross incomes of $150,000 or less will get $520. Eligible families will also get another $260 per dependent, up to three, for a maximum of $1,300.
MICHIGAN TO SUSTAIN $883M REVENUE BLOW AFTER TAX CUTS
However, taxpayers with incomes above those caps won't get anything because Walz and Democratic legislative leaders wanted to target the money for middle- and lower-income taxpayers.
Revenue Commissioner Paul Marquart told reporters the first 200,000 or so payments landed in bank accounts Tuesday night. He said his department hoped to send out another 600,000 to 700,000 by the end of the day Thursday, and to finish with all the direct deposits Friday.
Then his department will start issuing around 950,000 checks on Friday, Marquart said. He added that they hope to finish mailing them out within a couple weeks. They'll be sent to the addresses that taxpayers used on their 2021 tax returns unless they updated their addresses by the July 28 deadline.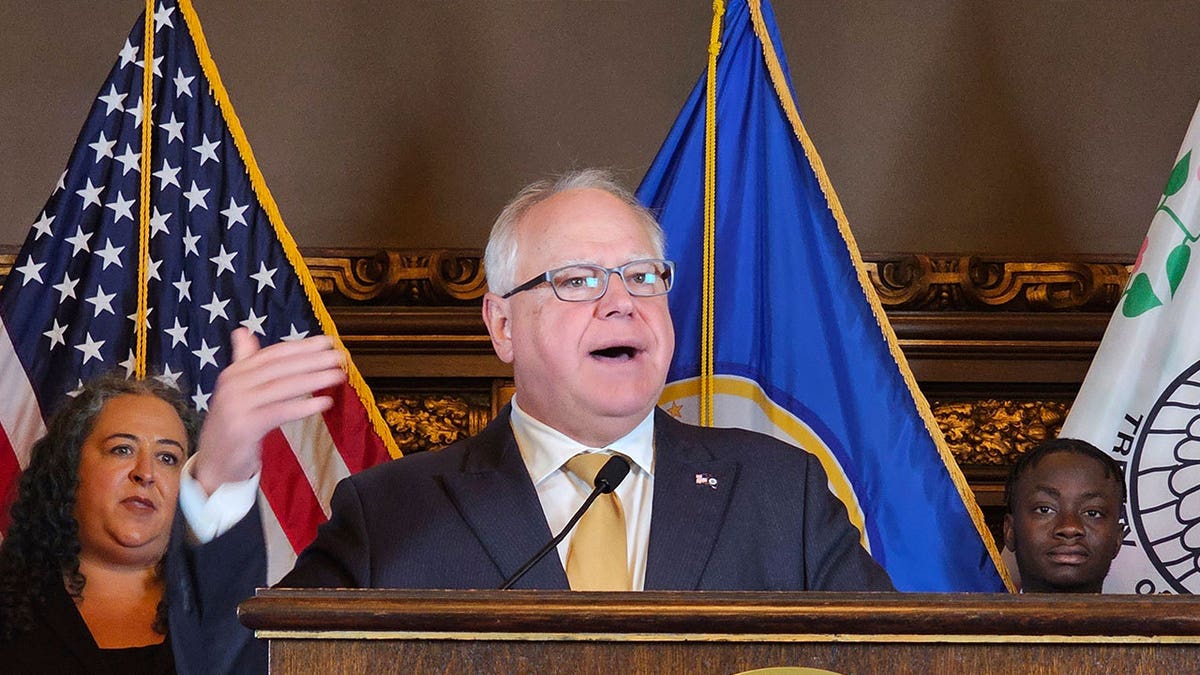 If a direct deposit is kicked back because an account has closed — which happened 5,100 times Tuesday — the department will then issue checks. Marquart said anyone who thinks they're entitled to a rebate but hasn't received a payment by the end of September should contact the Department of Revenue.
The rebates were part of a tax bill passed in May by Democrats who control the Minnesota House and Senate. It also included other tax cuts and credits aimed at lower-income families, including a reduction in how many Social Security recipients will owe state taxes on their benefits. The bill also raised some taxes and fees, including a 1 percentage point sales tax bump in the Minneapolis-St. Paul metro area to fund transportation and housing. Other increases target wealthier taxpayers and companies.
PHOENIX-AREA VOTERS SET TO DECIDE WHETHER TO EXTEND HALF-CENT SALES TAX FOR TRANSPORTATION PROJECTS
The rebates are considerably smaller than the $2,000 for families and $1,000 for individuals that Walz had proposed in January, a slight increase from the rebate proposal he campaigned on in 2022. He acknowledged that he wanted the rebates to be bigger, but said he compromised in the end.
Republican Senate Majority Leader Mark Johnson, of East Grand Forks, called the rebates "a slap in the face to Minnesotans" that fell short of the tax relief Republicans wanted.
GOP House Minority Leader Lisa Demuth of Cold Spring called the rebates "paltry" when compared with the size of the surplus, which she said Democrats squandered on spending.
CLICK HERE TO GET THE FOX NEWS APP
The state is still waiting on the Internal Revenue Service for a final ruling on whether the rebates will be subject to federal income taxes. Marquart said they expect a decision "very soon." But he said they designed the program to be similar to those of about 24 other states that have issued similar rebates over the past few years that were tax-exempt.
Sylvester Jah, 26, a full-time student at North Hennepin Community College, said his $260 payment will help get him through the long days he spends on campus and to pay for supplies and equipment.
"It means helping me stock up on snacks while I'm on campus so that way I can keep my energy level up, and be more focused on my classes," Jah said.