Minnesota firefighter responding to car crash discovers son is victim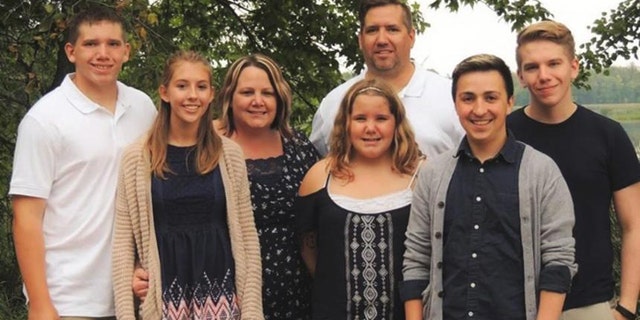 ADA, Minn. – A volunteer firefighter from northwestern Minnesota made a grim discovery at a car crash — his teenage son was the victim.
Randy Peterson, a firefighter in Ada, was called Sunday night to a two-vehicle crash in nearby Borup. Peterson had been unable to reach his 16-year-old son, Carter, as he raced to the scene. When he arrived, Peterson saw the car on fire and knew it was his son, who died at the scene.
"I dropped to my knees. I was a mess. Another member of the crew just held me," Peterson told the Star Tribune.
Carter Peterson had dropped off his girlfriend that night and was headed home when he was broadsided by a pickup at an intersection. The other driver, a 20-year-old North Dakota man, was not seriously hurt. The State Patrol says alcohol was detected in the other driver's system.
Randy Peterson said his son, a junior who played basketball and football at Ada-Borup High School, was "probably the most cautious driver, two hands on the wheel and he never sped."
The community has railed to support the Peterson family. Before Wednesday night's football game against Cass Lake-Bena, the tribal school performed a drum chant, and each opposing player gave the Peterson family a hug and presented them with wild rice, a symbol of hope. Players from the Ada-Borup football team presented the family with flowers, photographs and his No. 63 jersey, which the school retired.
"The community support has been outstanding," Peterson said.