Minn. police search family's home in connection with girl's 1989 disappearance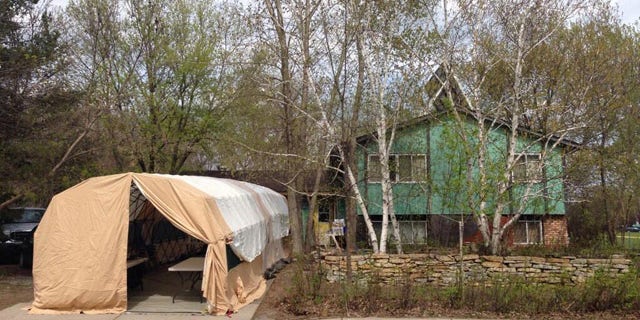 Police in Maple Grove, Minn. executed a search warrant Sunday at the family home of a 13-year-old girl who disappeared in August of 1989.
KMSP-TV reported that officers from the Maple Grove Police Department & Fire Rescue, the Hennepin County Sheriff's Office, and the FBI arrived at the home on Hemlock Avenue at approximately 9 a.m. local time and plan to investigate the location for several days.
The station reported that 13-year-old Amy Pagnac was living on the home at the time of her disappearance. Neighbors confirmed to KMSP that the home officers are focused on is where the Pagnac family lives, and property tax records from Hennepin County shows the family has owned the home since 1981. Police also taped off tennis courts at a nearby park.
At the time of her disappearance, Amy's family claimed that the girl had been abducted from a gas station in nearby Osseo, which, like Maple Grove, is located in the northwestern suburbs of Minneapolis.
Just last year, Susan Pagnac and Marshal Midden told KMSP that they believe their daughter is still alive, and said the rescue of three women who had been held captive for more than a decade in Cleveland gave them hope.
At a Sunday afternoon press conference, police did not confirm that the search warrant was connected with the Amy Pagnac case. In fact, the search warrant will remain sealed from public record, but authorities offered no explanation as to why that decision was made.
Officials also would not say if any member of the Pagnac family is considered a suspect, and they would not say whether the family still lives there or comment on their current whereabouts.