Minn. man claims 'victory' over NSA after feds drop bid to block parody merchandise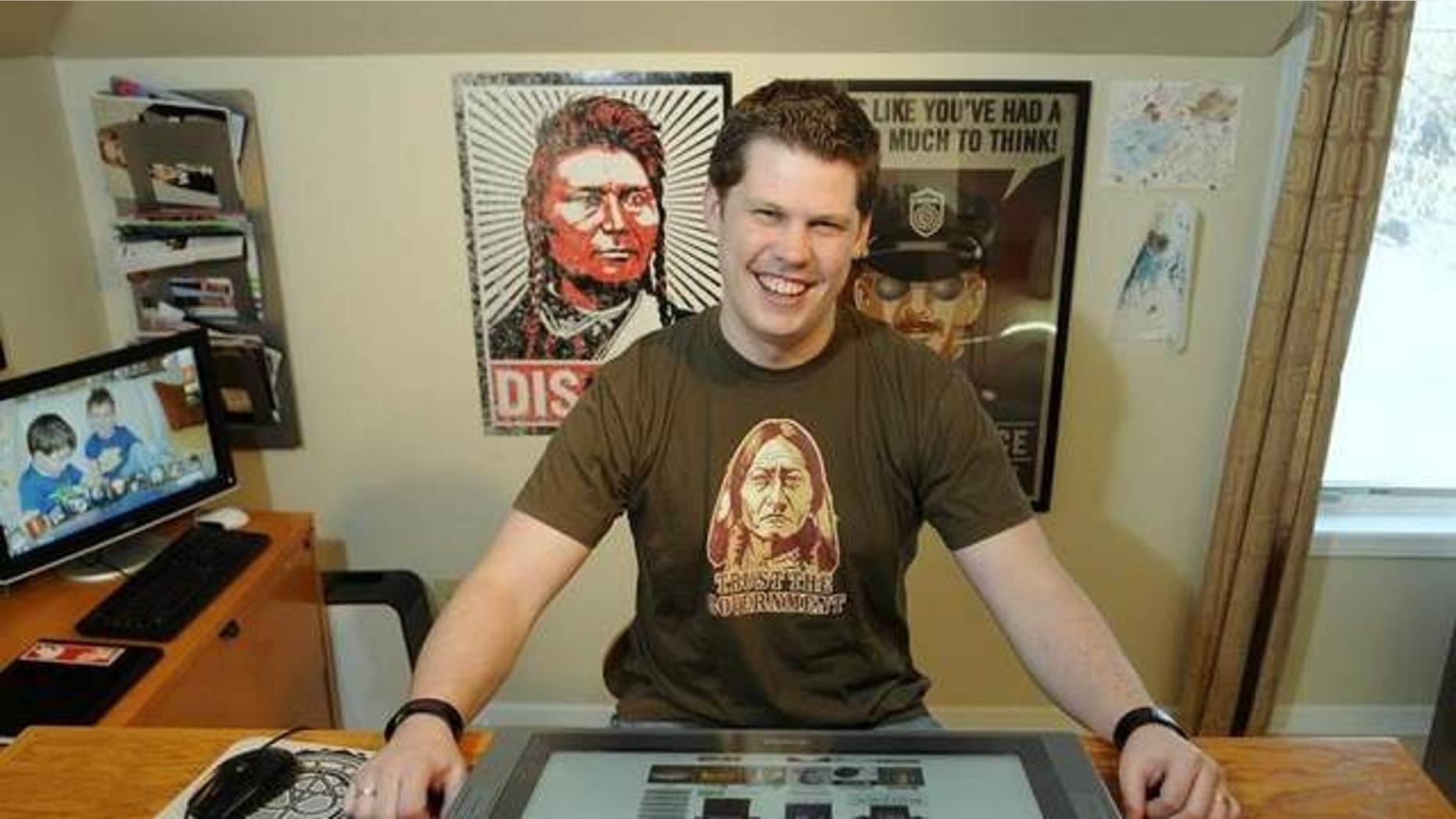 Federal authorities have dropped an attempt to stop a Minnesota man from marketing merchandise poking fun at the National Security Agency for its surveillance of citizens.
Dan McCall, of Sauk Rapids, sued the NSA and Department of Homeland Security last fall after they issued cease-and-desist orders over the merchandise, which includes T-shirts bearing the NSA's official seal and the slogan, "The only part of the government that actually listens."
"It's a victory for First Amendment rights," said Dan McCall, of Sauk Rapids, who operates LibertyManiacs.com. He told the St. Cloud Times he was notified earlier this week that the NSA and DHS had dropped in their quest to block him from selling the material.
The settlement was filed in federal court in Maryland on Tuesday. The NSA agreed to acknowledge that McCall's designs were intended as parody, and the NSA and DHS both agreed to formally retract their claims that his merchandise violated federal law. The government also agreed to pay him $500 in court costs. McCall agreed in return to drop his lawsuit.
"I think this case showed the hush that can happen on the Web when people attempt to satire or write stuff," McCall told the newspaper. "People are reluctant to do satire or parodies and criticize these agencies when something like this hangs over you. I got a ton of letters from other artists saying, 'I want to wait and see how this turns out for you before I do anything.'"
McCall told the St. Cloud Times that in hindsight, the case was "goofy."
"I'm certainly glad they decided to settle," he said. "This means they can't arbitrarily step on my toes, and I don't have to worry going forward about making a joke and having them clamp down, and the third-party sellers don't have to worry about their stuff being taken down."
The Associated Press contributed to this report.