'Militaristic' Napolitano hit with laundry list of demands from liberal UCal groups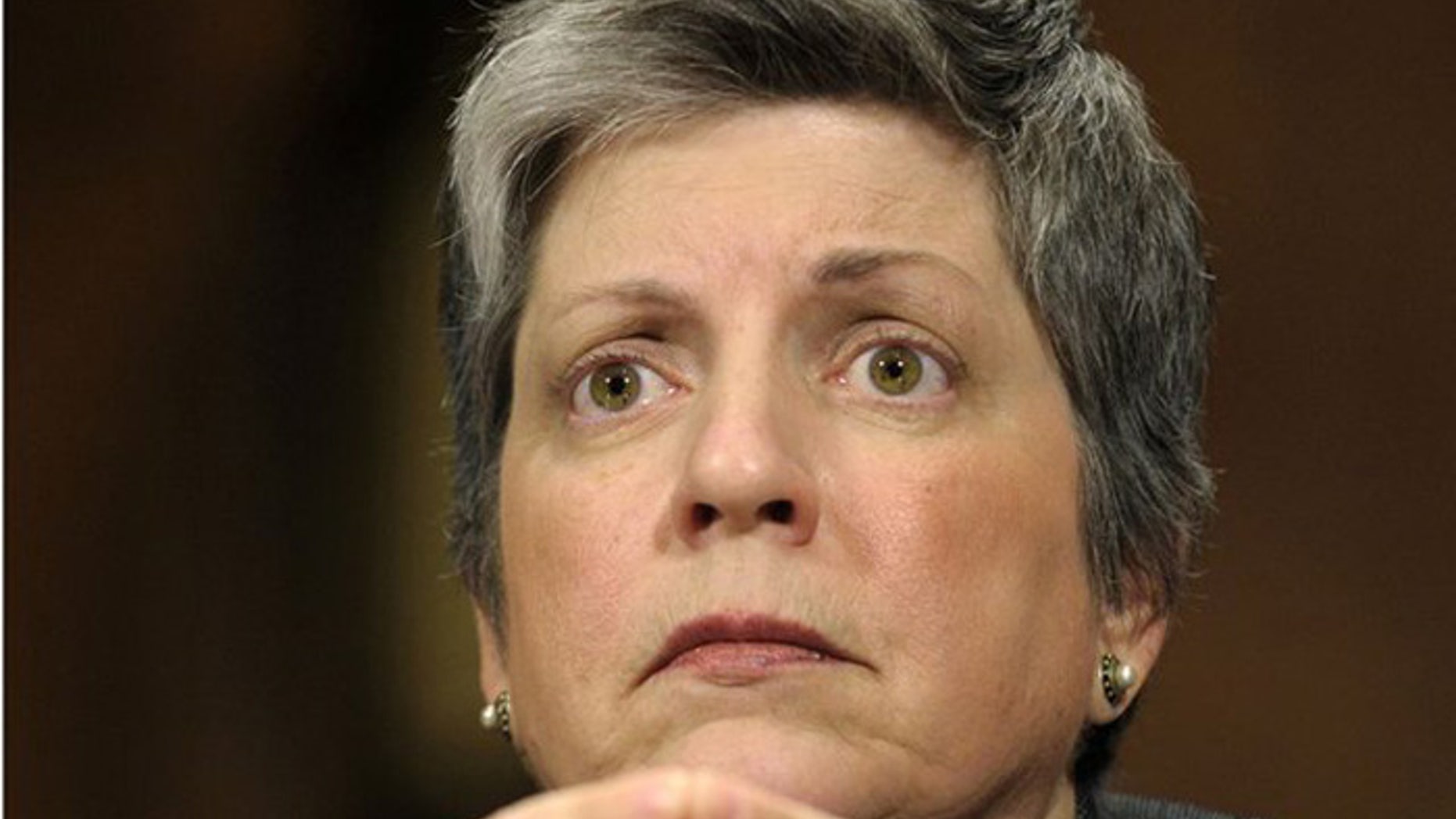 Janet Napolitano's experience dealing with terror threats while secretary of Homeland Security may come in handy at her new gig as president of the University of California system, where liberal students have already presented her with a list of wacky demands.
A letter endorsed by nearly a dozen student groups includes the phrase: "We demand that you implement the following across the UC system." Those demands include making the system a "sanctuary" for illegal immigrants, barring the use of system funds or resources going to help Immigration and Customs Enforcement (which Napolitano oversaw in her previous job), impose mandatory sensitivity training on campus police and prohibit police from interfering with student demonstrations.
[pullquote]
"As people of color, queer, undocumented, womyn (sic), and allies within the UC system, our work is to ensure that the UC is inclusive to our communities and that the UC system lives up to its mission 'to serve as a center of higher learning,'" reads the letter, which was initially published on DreamActivist.org Sunday.
It goes on to cite Napolitano's "specific experience in managing militaristic entities" as reasons why they are "uneasy" about her taking over the system. Napolitano, who oversaw the deportation of 1.6 million illegal aliens during the first term of President Obama, last month became the first woman appointed to head the sprawling system.
The letter was signed or endorsed by dozens of UC student activist groups, including Black Student Unions, Students for Justice in Palestine, American Indian Student Associations, Queer Alliances, Migrants Rights Awareness, Students Empowering Dreams and Students Informing Now.
The groups called on Napolitano, who takes her new office this month, to make the 10-campus, 234,000-student system provide illegal immigrants with special IDs that would allow them to work for the schools. The demand for annual mandatory training for campus police is aimed at teaching them "the rights of undocumented communities to prevent harassment and criminalization."
The student groups also demanded that Napolitano develop courses on "undocumented/immigrant experiences; and hire staff that specializes in undocumented student affairs."
In the letter, the coalition of student groups demands a meeting with Napolitano on Wednesday and pledges to "do our best to cooperate with you in setting this up so all parties can have a productive conversation."
A report issued by Napolitano's predecessor estimated there were 619 undocumented students in the UC system in the 2011-12 academic year. A UC system spokesperson declined to comment on the letter.
Andrew Coffin, director of the Reagan Ranch for the conservative Young America's Foundation, said it is not liberal student groups who need to be wary of Napolitano.
"I think we would find common cause in opposing Janet Napolitano as president of the system, but not for the same reasons," Coffin said. "It isn't undocumented students who ought to be concerned, but rather conservative students.
"As secretary of the Department of Homeland Security, she labeled conservatives as right wing extremists, and did very little to protect our borders," he added. "She's a poor choice, and on that we can agree."