Migrant caravan set to cross into US this weekend as Trump administration announces plan to 'defend' border
The controversial migrant caravan that drew national outrage as it made its way through Mexico toward the U.S. arrived just south of the California border on Thursday.
The asylum-seeking immigrants began arriving in Tijuana last week. Two more busloads arrived on Tuesday and four more on Wednesday. Several hundred immigrants, mostly women and children, are staying in temporary tents set up for them in a Tijuana shelter. They are expected to start trying to enter the U.S. on Sunday.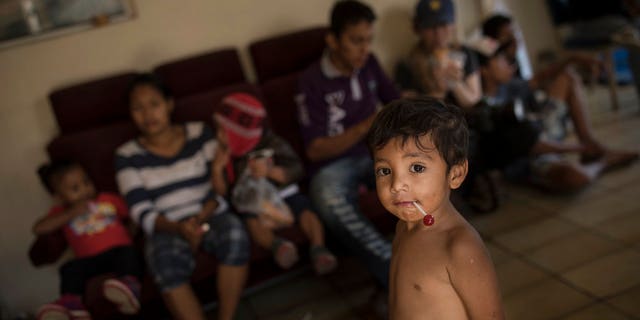 American lawyers were giving the migrants legal advice on how to apply for U.S. asylum.
The caravan incurred the wrath of President Trump, who said it was a disgrace the group could proceed with their journey undeterred – even as it was getting international media exposure. Trump and senior aides have portrayed the caravans and the asylum seekers as evidence of a dysfunctional border and a serious threat.
"Despite the Democrat inspired laws on Sanctuary Cities and the Border being so bad and one sided, I have instructed the Secretary of Homeland Security not to let these large Caravans of people into our Country," Trump tweeted. "It is a disgrace. We are the only Country in the World so naive! WALL."
Despite the president's condemnation, the caravan proceeded – though it splintered. At its peak, the caravan had 1,500 people. But many split from the group once it began drawing attention.
About 300 people have reached the border in the past two weeks.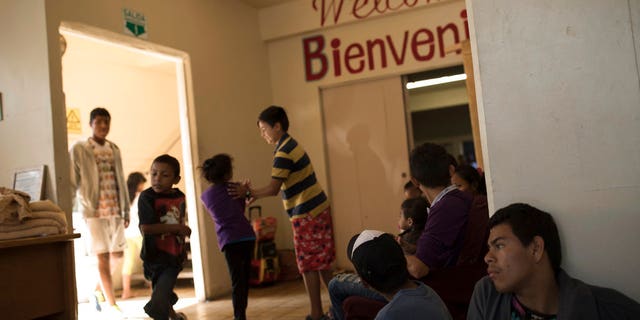 It's not clear how quickly U.S. Customs and Border Protection agents will be able to process the asylum applications once the migrants present themselves at the port of entry in San Ysidro.
The caravans have been a fairly common tactic for years among advocacy groups to bring attention to Central American citizens seeking asylum in the U.S. to escape political persecution or criminal threats from gangs.
But the latest one drew more attention because it got Trump's attention from almost the moment it began -- March 25 in the Mexican city of Tapachula, near the Guatemalan border.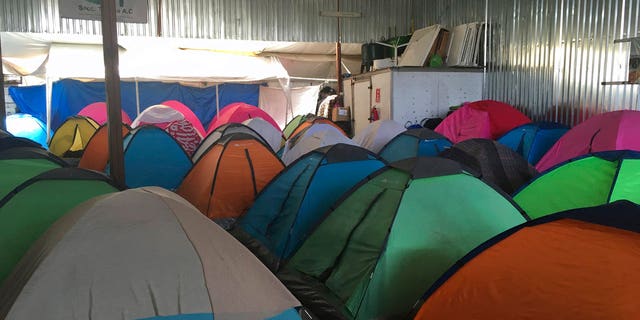 Homeland Security Secretary Kirstjen Nielsen this week said the border crossers could face prosecution.
"DHS continues to monitor the remnants of the 'caravan' of individuals headed to our Southern border with the apparent intention of entering the United States illegally," Nielsen said in a statement. "A sovereign nation that cannot—or worse, chooses not—to defend its borders will soon cease to be a sovereign nation. The Trump administration is committed to enforcing our immigration laws – whether persons are part of this 'caravan' or not."
The Associated Press contributed to this report.