Michigan woman jailed for prostituting teen girl in exchange for drugs, rent money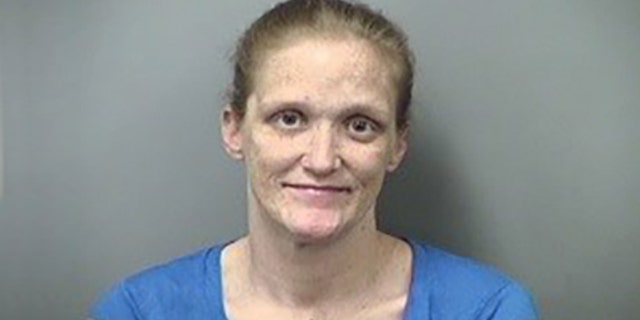 NEWYou can now listen to Fox News articles!
A 38-year-old Michigan woman was sentenced to nearly 20 years in prison this week for pimping out a teenage girl for drugs and money.
Meleney Pully was sentenced to 230 months – just over 19 years – Wednesday in what a federal judge called a "horrific offense," a spokesman for the U.S. District Court for Eastern Michigan told Fox News.
Pully had pleaded guilty in 2017 to sex trafficking of a minor by force, fraud or coercion, the spokesman said.
The teenager testified last year that she was taken in by Pully and her husband, Marvin, after running away from home when she was 16. She said Pully asked her to join a website where she would be prostituted for sex in order to get money for rent for their home in Saginaw, Michigan.
Eventually, the victim testified, the couple wanted even more money for drugs such as heroin and crack. Pully then took nude photographs of the teenager for a sex ad, the victim said.
She said she was tortured and endured abuse – including being urinated on – at the hands of men she was forced to have sex with, according to MLive.
The victim also accused Pully of getting her addicted to crack.
She told Pully in court Wednesday that she forgave her even though she "took away my happiness and my will to live."
"As of today, I will no longer be carrying this burden," the victim said in a prepared statement. "I'd like to end this letter by saying I forgive you, from a survivor."
"I'd like to end this letter by saying I forgive you, from a survivor."
In court Wednesday, Pully blamed her "upbringing" and "drugs" for making her a "damaged person," MLive reported.
"When all this was going on, I didn't see anything wrong with it," she said during her apology. "I'm ashamed and embarrassed and I'm completely sorry."
According to MLive, Pully will participate in a drug treatment program while in prison. Upon her release, she will have to register as a sex offender and be on supervised release for five years, the newspaper reported.
The victim said she was afraid to go to the police because she didn't have anything at the time.
When she pleaded guilty, Pully said she drove the teenager to motel rooms in Saginaw and Bay City for sex, MLive reported. She said she received both drugs and money for the acts.
The trafficking occurred from November 2016 to February 2017, the couple said.
"My daughter is stronger than me because she forgave you. I cannot," the teenager's biological mother told Pully in court Thursday. "Inmate Pully, I hope you rot."
According to local reports, the couple was arrested in March 2017 at a motel in Bridgeport Township, Michigan after police an anonymous received a tip.
"They gained her trust during her status as a runaway and then exploited her by prostituting her out for sexual activity and utilizing that money to further their drug habits," Saginaw County Sheriff Bill Federspiel told WJRT-TV.
The pair was arrested just before a representative from an organization that helps victims of domestic abuse, sexual assault and human trafficking was set to give a presentation on trafficking to hotel workers.
Melvin Pully, 57, is scheduled to be sentenced on May 24 before the same judge, according to a court spokesman. He pleaded guilty to one count of sex trafficking of a minor in January.