Michigan schools can prohibit guests with guns, state's Supreme Court rules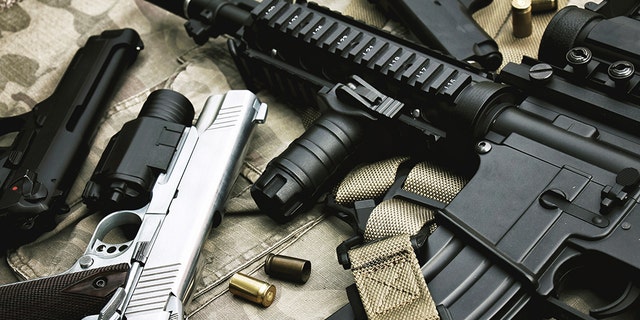 Schools in Michigan may now prohibit guests on campus from carrying firearms, the state's highest court ruled on Friday.
In a 4-3 ruling, the Michigan Supreme Court decided that school districts did not qualify under the state law that says local governments need to act in accordance with the Legislature regarding gun policy. The court said school districts were not referenced specifically in the law. Cities, villages, townships and counties were, however.
FACEBOOK ADMITS IT BLOCKED FLORIDA REPUBLICAN'S PRO-GUN AD, REVERSES COURSE
Lawyers representing gun owners maintained that public schools didn't have the authority to make more restrictive rules that supercede state law.
The Supreme Court affirmed decisions by the state appeals court. District officials in Ann Arbor and Clio, Mich., decided to ban all guns from campus, regardless of whether the person was a permitholder.
The only people who are excused from the ban are police officers.
3D-PRINTED GUN BLUEPRINTS CAN BE DOWNLOADED STARTING NEXT MONTH, ENDING LENGTHY LEGAL BATTLE
The case landed at the state's Supreme Court months ago, reportedly stemming from a 2015 incident involving a man with a concealed-carry permit who brought a gun to a school concert at Ann Arbor Pioneer High School. Some students, staff and spectators were scared by the incident, which caused the school board to ban all guns on school grounds -- with exceptions for police.
That local action spurred a legal fight because while Michigan law does not allow people to possess a gun inside gun-free school zones, someone with a concealed permit could enter school property with a gun that's openly holstered.
Fox News' Travis Fedschun and The Associated Press contributed to this report.