Michigan residents receiving unusual envelopes in the mail, police say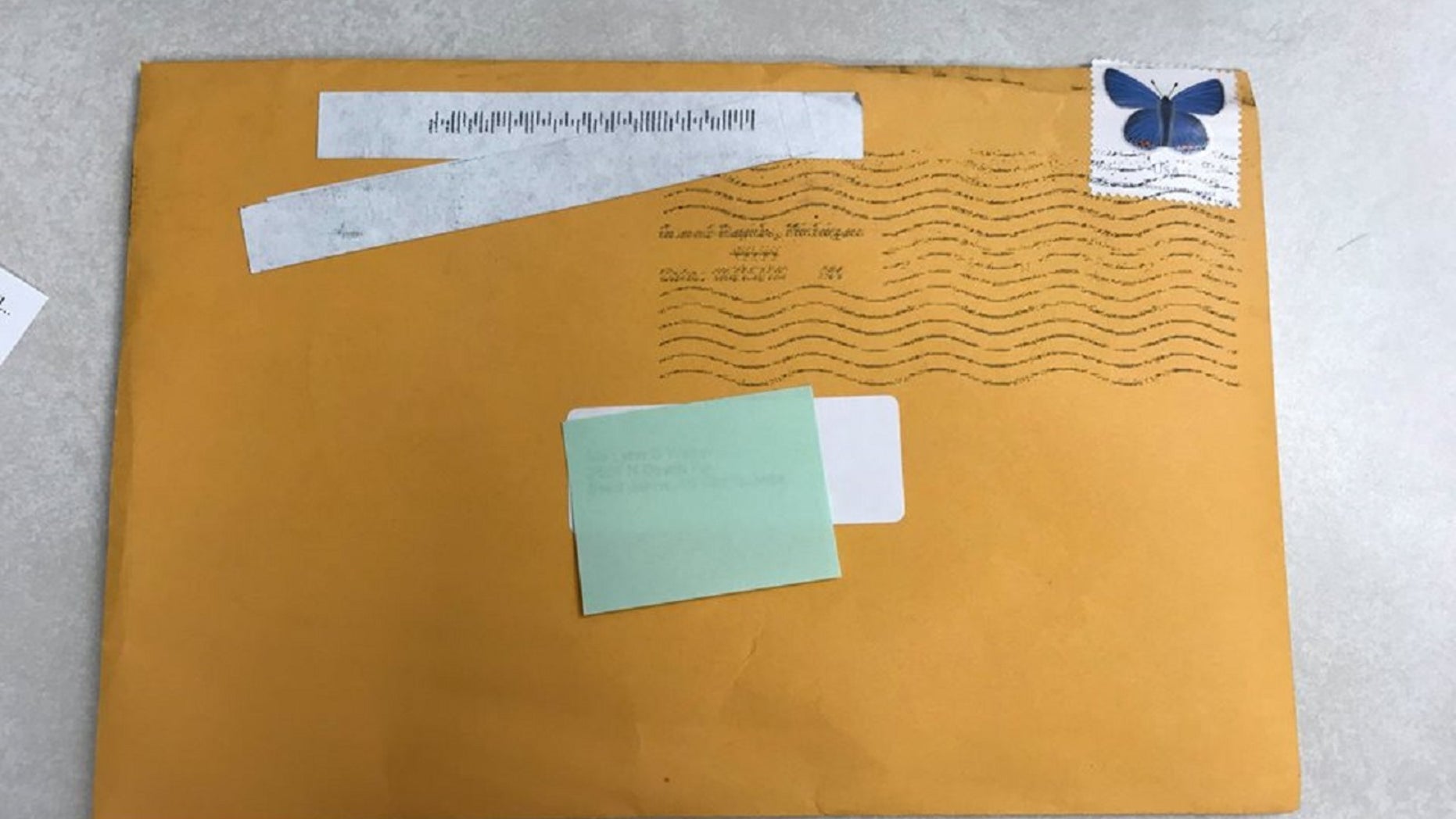 Did you get one of these packages?
Several people have gotten odd envelopes in the mail, police in St. Johns, Michigan, announced this week.
The St. Johns Police Department shared a photo of a brown envelope in a Monday Facebook post, which has been shared by more than 220 people.
"We were contacted late this morning by a resident that received this envelope in the mail," police explained. "The envelope contained a CD and a typed letter."
Since then, police said they've fielded complaints from several other residents — both men and women — who have received similar packages.
"We did listen to the CD and looked into the person that signed the letter and believe at this time there is nothing to worry about," authorities said.
That didn't stop people from flagging their concerns to the police department, however.
"I'm not a programmer, but isn't it possible that the cd has some kind of sleeper or Trojan virus?" one person asked. "Something that wouldn't be obvious? Do the people who put these into their computers need to get their systems checked out? (I didn't)."
Police replied, "We took one of the CD's that was turned in at our office over to the Clinton County Sheriff's Department and had their Deputy who is a forensic computer analyst check the CD for any viruses or threats before we put it in a computer. There was nothing of any danger found."
Authorities told curious commenters what was on the CD.
"Just [a man] telling his story," they wrote. "It's about 40 minutes long."
Asked about the CD and letter's contents, Chief David Kirk told Fox News in a Wednesday email, "The CD's [sic] that we have received and reviewed are the author of the letter simply reading the letter that is contained in the same package."
WILX reports that one woman in Michigan said the CD and note detailed "how the justice system is corrupt." The news station identified the sender as David Warren, who confirmed he's been sending the packages.
"I'm going to keep doing it," Warren told WILX. "I don't care if I have to hock what I have, until I find out that somebody has read it. That's all my parents would say I'm responsible for, is to make people aware of it."