Michigan mother in desperate search for son's ashes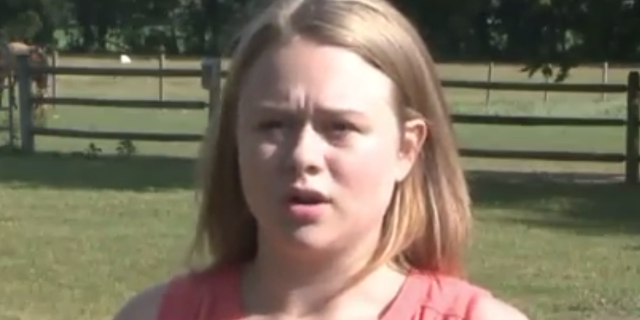 NEWYou can now listen to Fox News articles!
A Michigan mother is desperately searching for a lost locket that contains the ashes of her son, who died at just 11 months.
Amanda Shears, of Niles, Michigan, has been searched for the missing cremation necklace since June 2 after losing it following a surgery at a hospital in Kalamazoo.
"It was on a white gold chain," Shears told Fox 17. "The pendant itself is silver and it's a heart with wings on it. Somebody might not recognize it as something that holds cremations. But it does have a screw. If you turn it you can tell there is something in it."
OHIO GIRL, 7, SAVES VETERAN DAD FROM HOUSE FIRE
Shears' son Zealan was born with heart complications. He passed away in 2012 and since then, she has worn the necklace containing his ashes.
The necklace also had Shears' wedding ring.
In a Facebook post, which has been shared more than 25,000 times, Shears said she left the necklace in her coat pocket, which she accidentally left inside her car. She said they didn't realize it was missing until June 9th.
Shears said either she lost it somewhere between the hospital in Kalamazoo or someone stole it from her car outside their home.
"Of course I would love to have it all back, but I can't replace Z and the necklace is not valuable to anyone except me," she wrote on Facebook.
Shears said she has filed a police report and hopes with the help of social media, she will get them back.
"Really, we just want it back. If somebody took it, I'm not looking to get somebody in trouble," she told Fox 17. "It's just something that is very, very precious to us."