Michigan mom who tried to kill autistic daughter gets 10-22 years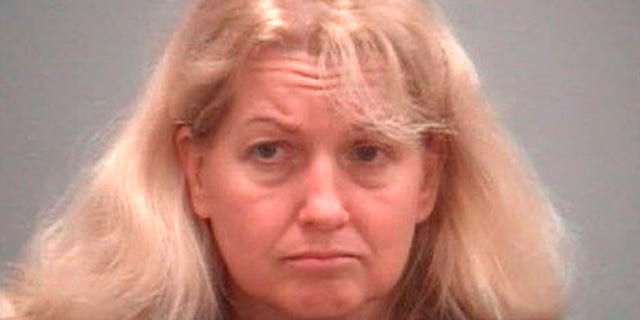 BEULAH, Mich. – A judge Wednesday sentenced the mother of an autistic Michigan teenager to 10-22 years in prison in what she described as a failed murder-suicide attempt brought on by despair after years of violent attacks by the child and failure to find affordable and effective treatment.
Kelli Rai Stapleton, 46, pleaded guilty last month to first-degree child abuse in a bargain with prosecutors who dismissed an attempted murder charge. She admitted driving her daughter Isabelle to an isolated spot in rural Benzie County, giving her a sleep-inducing drug and placing two charcoal-burning grills inside their van.
Both survived, although Isabelle, now 15, was in a coma for several days and suffered brain damage. Although largely recovered, she still has memory loss and problems with balance.
Circuit Judge James Batzer ordered Stapleton to serve a minimum of 10 years and said she will get credit for the 399 days she's already served. He set her maximum sentence at 22 years.
Stapleton and her former husband, Matthew, a school principal who recently obtained a divorce, were prominent figures in the adjacent Lake Michigan communities of Frankfort and Elberta. Stapleton was an outspoken advocate for autism awareness and kept a blog, "The Status Woe," that updated readers about the challenges of finding proper help for Isabelle.
Stapleton wrote in the summer of 2013 that her daughter, nicknamed Issy, had gone through an intense program for severely autistic children near Kalamazoo. But Stapleton said she was "suffering from a severe case of battle fatigue" after the insurance company stopped paying for the treatment and local school officials changed Issy's education plan.
She later told authorities she had concluded the best solution would be if she and her daughter "went to heaven."
During a three-day sentencing hearing, friends and relatives said Stapleton was a loving but broken mother, while other family members described her as selfish and devious.
Batzer said he had received letters from around the nation about the case, which generated sharp debate among advocates.
Ari Ne'eman, president of the Autistic Self-Advocacy Network, argued previously for sentencing Stapleton "the same way a mother of a non-disabled child would be sentenced for a comparable crime" and said lenient treatment would encourage copycat crimes.
Forensic psychiatrist Carole Lieberman, who examined Stapleton in July, testified that Stapleton was suffering from post-traumatic stress and bipolar disorders and was legally insane when attempting the murder-suicide